Suppose you're given a beard grooming kit and lying inside is a tin of beard balm rather than a bottle of beard oil that you're familiar with. You're worried because you've never used one before and don't even know how to apply beard balm.
And this got you thinking of leaving it aside and getting yourself a beard oil; after all, that's what you're used to. Worry no more!
This article will guide you on what a beard balm is, how it works, and how to use one effectively.
What Is A Beard Balm?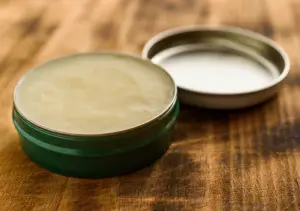 A beard balm can be likened to a thick beard leave-in conditioner used to moisturize the beards to give soft and healthy-looking beards. Due to the waxy nature of beard balms, you can use them to tame unruly hairs and style your beard hair to your preference.
How Does Beard Balm Work?
Naturally, the facial skin produces sebum that helps to keep the skin supple and moisturized. However, the beards can clog the sebaceous glands in the beard region, thus, reducing the amount of sebum released by the glands.
This causes the facial skin beneath the beards to be dry and flaky and makes the beards brittle, rough, and dull-looking. This is where a beard balm or other beard care product comes in handy. It facilitates the growth of soft, moisturized, and healthy beards and keeps the facial skin nourished.
The beard balm, which contains natural oils and butter, when applied to the facial hair and the skin underneath, imitates the function of your skin's sebum. 
Common Ingredients Found In Beard Balms
No two beard balm products are identical. After all, every brand strives to be unique. But in most beard balms, there are fundamental ingredients that make a beard balm what it is. These ingredients are:
Natural Carrier Oils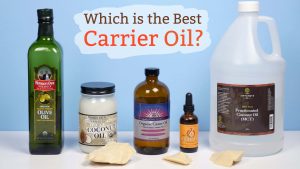 Carrier oils are the core ingredients in any beard care product. You can say they are what do the work intended for such a product. Because these oils are gotten from different plants, they always have the individual functions they are known to perform. Common carrier oils used in beard balm are coconut oil, argan oil, jojoba oil, and sweet almond oil.
The function of carrier oil can range from softening the beards, relieving dandruff and beard itch, promoting beard growth, to nourishing beard hair. 
A beard balm manufacturer can decide to combine one or more of these carrier oils in the balm. This could be to get a synergistic effect or a double function.
Essential Oils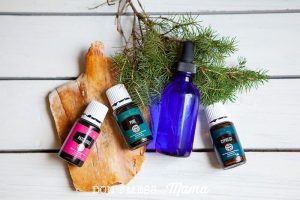 I'm sure whenever you hear the word essential oil, the first thing that comes to your mind is fragrance. And trust me, you're not wrong. Essential oils are majorly used in products including beard balm, for their fragrances. However, sometimes these oils can also be added for their therapeutic uses.
For instance, adding tea tree oil into a beard balm can be hitting two birds with a stone. Tea tree oil is excellent for its minty scent and its antibacterial and anti-inflammatory properties. Nevertheless, other common essential oils used in balms are lavender oil, pine oil, eucalyptus oil, and citrus oil.
This makes it great for relieving dandruff and preventing acne. 
Butters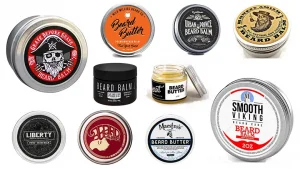 What differentiates a beard balm from beard oil is the inclusion of butter. Butters like cocoa butter and Shea butter are mainly used in making a beard balm. Alongside this, cocoa and Shea butter are great moisturizers. Thus, they help supply sufficient moisture needed for your beard hair.
Butters are used to enhance the spreadability of the balm onto the beards. It would be pretty hard to apply beard balm to your beards without these kinds of butter.
Beeswax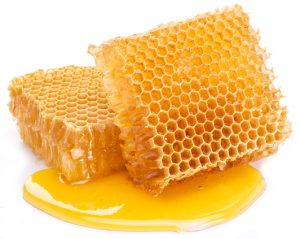 The final fundamental ingredient in all beard balms on the market is beeswax. 
The primary function of the beeswax in a beard balm is to allow you to hold down your beards in the style and pattern you desire. This is something a beard oil can't do. After applying beard balm, it becomes easy to use your comb or brush to hold or tame down the unruly facial hairs. However, while the balm might do a great job, beard wax is far better at it.
It's important to know that while all beard balms contain these ingredients, the ratio and proportion of each vary across different brands.
---
How To Use Beard Balm In 4 Easy Steps
Now that I have sorted out what a beard balm is and what a standard beard balm should contain, let's answer the big question - how to use beard balm. Applying beard balm is pretty straightforward, and I'm sure, once you get the hang of it, it becomes easy-peasy.
Step 1: Take A Shower/ Wash Your Beards
This is the first thing you should do before you apply beard balm. This is to cleanse your facial hair of any dirt or residual oil that would prevent the balm from working effectively.
Beard shampoo is all you need to cleanse your beards. After washing, rinse and part the beards till it's slightly damp. Comb through the beards to detangle.
Do not wash your beards daily, as this can lead to brittle beards and dry skin. Twice or thrice a week is great.
Step 2: Take A Small Amount Of Balm Into Your Palms
Using your fingertips, scoop a little portion of the beard balm onto your palms. The trick here is to take a little at a time. You surely don't want to have greasy beard hairs and oily skin.
Afterward, rub the balm onto the palm till it melts. The friction and heat from the rubbing would facilitate the quick melting of the balm.
Step 3: Work The Beard Balm Into Your Beards
This is where the work starts. Apply the balm to your damp beards, beginning from the downside and moving up gradually. Once you have done this, apply beard balm to your sideburns. Depending on your beard length, you can scoop more balm. Repeat the process again, but this time work your way from up to bottom till all parts of your beards are covered.
Ensure you don't just apply the balm to the beard surface. It's important to massage it to the root of the beard (skin underneath). This is important if you want to achieve optimum results. Also, to avoid injury, do not use your fingertips. 
Step 4: Comb Through/ Style Your Beard Hairs
This is the final step to applying beard balm. Using a beard comb, preferably a wooden one, comb through your beards to further work in the balm. For shorter beards, a brush would be more effective.
After this, you can style your facial hair to suit your preference. You can do this by brushing or combing the beards downwards. The wax in the balm would help hold it down for a while.
Remember: if you want longer-lasting beard taming, then use a beard wax or gel.
Dapper Point: We went around our neighborhood asking men what they think of beard oil applied on head hair and found out that for some it was ok while others say they would stick with products for either head hair or beard hair. Here is our take on this topic -- Can You Use Beard Oil On Hair.
---
Watch This!
---
Frequently Asked Questions
Can You Use Beard Balm Every day?
Yes. There is no scientific justification for why you can't use a beard balm every day. To get maximum results, I suggest you apply beard balm daily after a shower. At this point, your facial pores are open and more receptive to such a product. Thus, triggering moisturized and healthy beard growth.
Can You Use Beard Balm As Aftershave?
No, you can't. Most aftershave products have antiseptic properties intended to prevent bumps outbreak and promote healthy skin; hence, using beard balm or beard oil as an aftershave might not be wise. I suggest that you use an aftershave product instead.
Can You Use Beard Oils With Beard Balms?
Yes, you can use both during your beard grooming routine. Both beard oils and balms can work synergistically for better beard growth and health. You can decide to apply beard oil first, before applying the balm. Or you could use the beard oil in the morning, and the balm at night. 
---
Conclusion
And that's all, guys! I am sure I've broken down all the hard bricks concerning how to use beard balm. Beard balms are great beard care products that can work wonders on your beards when used correctly.
Thus, if you are skeptical about purchasing a beard balm because you think it would be difficult and stressful to use, I suggest you rethink and get that beard balm today!