Do you have a collection of durags?
D'ya know that...
Durags aren't for styling 360 waves only seeing that you can wear one to the gym, under a bike helmet, or to bed to hold your afro or dreadlocks.
Would you like to collect durags of different colors and styles?
To get you started, check out the Satinior 8 Pieces Durags, which is first on my list below. Read on to know why it emerged as the best durag, plus its pros and cons.
Product
Details

1. Satinior 8 Pieces Durags

Complete Package

4 Durags + 4 Caps
Silk
Breathable
Lighweight
Easy Wash
Quick Dry

Check Current Price

2. Veeta Durag

Long, Wide Straps

Unique Bright Colors
Silk, Satin Liner
Triple Stitching
Won't Come Off
Durable

Check Current Price

3. Century Star Long Tail Beanies

Soft & Silky

Unisex
Won't Fade
Shiny Finish
Breathable
Stretchable

Check Current Price

4. ForceWave 4 Pieces

Designer Durag

4 Durags + 1 Cap
Silky Satin
Durable
Breathable
Stretchy

Check Current Price

5. Wav Enforcer Premium Do-Rag

Stylish

Large Band
Non-Flashy
Extra Large Size
Comes In Black
Compresses Edges

Check Current Price
 The 9 Best Durags Reviewed
When Darren Dowdy made durags in the 70s under the brand So Many Waves, he called his designs tie-downs because he didn't like the name durag.
But, he must have been the only one with such an opinion as years later, we still call it the doo rag, du-rag, or the durag. In this quick read, we'll use these names interchangeably.
We'll look at the top 9 types of durags to add to your shopping cart. Then, we'll talk about how to buy the best durags, so you know what to look for in a brand.
First off:
1. Satinior 8 Pieces Durags – Best Overall
Satinior 8 Pieces Durags is my best overall from the dozens of durags I found because it's a complete package of eight pieces consisting of four durags and four-wave caps.
You can wear a wave cap under a durag or wear a durag and a wave cap separately such that you have a week's worth of headgear to compress your waves.
If you wear a wave cap under a durag, the wave cap won't slide off as the elastic band holds it in place. It's not too tight, and the durag straps are long to wrap around your head a few times.
Since these wave caps are thin, they are breathable and lightweight.
If you love dark-colored durags, you'll love this Satinior collection of royal blue, purple, green, and black colors. Additionally, they are silk durags, so they have a soft, shiny surface. What's more, washing them is easy; throw them in a laundry machine and go about other chores.
Pros
Many color options

Four sets of durags and wave caps

Made of silk
Cons
Takeaway
Wearing a wave cap under a durag increases compression. With this set of four durags and four-wave caps, you have enough for a week.
---
2. Veeta Durag – Best Simple Option
Satin is one of the best materials for durags; thus, this Veeta design gets its first tick for its material. Further, it has long, wide ties that'll go around your head a couple of times for extra compression.
Plus, it won't come off even if you toss and turn a lot at night.
It comes in unique bright colors like rose gold to contrast or complement the shades of your outfit. Its outside triple stitching won't leave marks on your forehead, and it won't tear apart easily.
You can use it on 360, 720, and 540 waves, so it's cost-effective if you want to change your wave style.
Also, this durag has a silk satin liner to lock moisture for healthy, shiny hair. Don't worry that it won't fit you; it's a one-size-fits-all.
Pros
Triple stitching

Long, wide straps

Silk satin liner

Durable material

Many color options
Cons
May rip apart at the seam after frequent use.
Takeaway
With its range of colors, you can have a silk satin durag for every day of the week. Its compression is noteworthy too, and you can use it on 360 waves, among other types of wave styles.
---
3. Century Star Long Tail Beanies – Best Satin Silk Durag
Century Star combines polyester and satin to produce a lightweight headwrap with a soft silky touch. It doesn't fade after regular use, meaning you'll use it for a long time.
On top of that, this durag is unisex for use by your partner or siblings.
It's not a fashion accessory only as it can serve as a religious headscarf or as part of the gear under a bike helmet. The stretchable material is also breathable to avoid too much sweating underneath.
Lastly, when you tie the straps, they go around the head comfortably as they are long.
Pros
Breathable material

Suitable for different occasions

High-quality material

Shiny finish
Cons
Hand wash only

Some sizes are too small
Takeaway
Its breathable material is a highlight for me since it allows the scalp to breathe, especially at the gym. Otherwise, textured, natural hair would be damp from the mixture of oils and sweat.
---
4. ForceWave 4 Pieces - Best Complete Package
ForceWave wants to take away the stress of styling 360 waves by giving you four durags in one package. You no longer have to rummage through dirty laundry for something to tie at night. Further, if you wear durags to the gym or work, it means you have enough for four days.
What's more, the wave cap is separate for extra compression under the durag.
The middle stitching of this durag is on the outer side to prevent uneven lines on your waves.
To sum it up, this collection of durags comes in blue, black, and red, a good combination if you're not into bright colors like peach and gold.
Pros
Four durags in one package

Separate wave cap

Dark colors

43-inch long straps
Cons
The durag may slip off if it's too small for you.
Takeaway
It's one of the best durags for 360 waves as it comes with a wave cap for maximum compression. Also, you have four different-colored du-rags to add to your wardrobe.
---
5. Wav Enforcer Premium Do-Rag – Best Budget Option
Here's your way to stylish 360 waves on a budget. It could be a great start if you're unsure about the style you want or the colors that work for you.
But, the Wav Enforcer isn't for 360s only, as you can tie it over braids and dreadlocks to accentuate your look.
Finally, it has some Nelly vibes going on, and it's black.
It's a color loved by many who prefer to keep attention away from their hair.
Pros
Extra large size

Large band

Suitable for various hairstyles
Cons
Takeaway
Its large band compresses the edges so that your waves look neat all around. On top of that, if you prefer simple durags that serve their purpose without flashy style, this one's perfect.
---
6. Kiss Red Bow Wow – Best Stylish Option
This Kiss Red durag looks regal because of its blue gold, so we crowned it the most stylish. Its soft material is gentle on your skin, more so along the forehead.
The material also stretches to create firm 360 waves.
Last but not least, the tails are long and wide, measuring 40 by 3 inches for them to go around your head.
Pros
Durable fabric

Stretchable to compress waves

Long ties

Colorful
Cons
Takeaway
Your durag collection could do with a new piece in blue and gold. Its ties are long, and its material is breathable.
---
7. Roybens 3-Pieces Durags – Best Silky Option
One thing you'll notice about these three durags is their long, wide straps, which means you can use them whenever you change your style from 360 to 540 or 720 waves.
The best part is, they are reversible - three pieces to wear and reverse for a week.
The seam is outside, and their quadruple stitches minimize unnecessary patterns on your waves. They come with one mesh stocking wave cap with an elastic band that stays on your head throughout the night.
When you wear a durag over this wave cap, you get double compression and wake up with well-defined waves.
With one of these Roybens durags on, plus a silk pillowcase, you'll have a restful night and wake up with soft hair free of tangles.
Pros
Strong fabric

Soft and silky

Vibrant colors

Durable
Cons
Takeaway
They are reversible, so you're getting almost a week-long collection, more so if you want something to wear for a few hours every day.
---
8. Wavebuilder Durag – Best Multipurpose Option
It comes in black, and who wouldn't love to look as good as 50 Cent in a durag? It's form-fitting to stay on your head throughout the night without sliding off.
This good fit will also compress your hair perfectly to give you neat 360 waves.
Despite fitting firmly, your scalp won't sweat too much as its material is breathable. Moreover, its long ties create different styles when wearing it as a fashion accessory.
Indeed, this Wavebuilder Durag is not for nighttime only; you can wear it under a helmet when cycling or contain your hair when going to the gym.
Pros
Stretchable material

Compresses the hair uniformly

Form-fitting

For many uses
Cons
The material feels too thin.
Takeaway
This multipurpose Wave builder does what its name suggests – it builds stylish waves on your hair.
---
9. Tatuo 6 Pieces Velvet Doo Rags – Best Color Range
Velvet is soft and shiny like silk, but it's cheaper. Therefore, these Tatuo du-rags give you a trendy design that is also functional in compressing your waves.
You get six doo rags in six different colors bringing versatility to your range of headscarves. Additionally, you don't have to do laundry daily.
The tails are over 40 inches long for you to wrap them around your head several times.
Further, the durags stretch, and the material is breathable too. You won't see ugly patterns on your 360s in the morning as the seam is outside.
Pros
Bright, beautiful colors

Stitching on the outside

Has long tails for easy styling

Large sizes to fit any head size
Cons
Colors a bit too shiny and bright
Takeaway
Silk durags are more expensive than velvet ones. Therefore, get the same quality of compression from a velvet durag as the ones in this 6-piece set.
---
There, now you have nine durags to check out when you go shopping.
And now, we move on to:
How To Choose The Best Durags
Here are a few points to help you learn more about what is a durag and decide which one to add to your shopping cart.
Colors
A bit of color never hurt anybody. Nelly and 50 Cent have worn white and black durags frequently.
Therefore, if you're not sure whether to light up your durag world with splashes of rose gold and royal blue, check out the pictures of those two legends. On the other hand, if you'd love to try any color, check out Beyonce's or Rihanna's doo rag styles.
Remember to check the washing instructions because some colors bleed. If you don't intend to hand wash your du-rag, make sure you get a machine-washable one.
Strap Length
The straps should be long and wide. When they are narrow, you'll wake up looking like you slept in a bottle cap as they'll leave deep lines across your forehead.
Narrow straps are also uncomfortable because they come off at night.
Seams
The stitching should not leave visible patterns when you compress your hair. Preferably, buy a do-rag with the seam outside.
Size
There's nothing as uncomfortable as a tight headscarf, not to mention the throbbing headache it causes. Besides, who wants to keep pulling a du-rag down when it slides towards the crown.
Something else, the one size fits all marketing language is deceiving when you're looking for a doo rag to cover your long afro or dreadlocks. No, it's not your head that's too big; it's the brand that sold a medium durag labeled as an XL.
Material Used
You've come across silk, satin, polyester, and velvet durags. Let's differentiate these fabrics:
Velvet
Initially, velvet came from silk. Now, it comes from cotton and synthetic fibers like polyester. Loved for its shiny appeal that resembles silk, this material is cheaper than silk. However, it won't give you the kind of firm waves a silk durag will.
Silk
This natural fiber is so strong that when you compare a strand of silk to one of steel of the same diameter, the former is stronger than the latter. It's still strong when wet, which makes silk durags suitable for workouts.
Additionally, this material is stain resistant making it ideal for use after a perm or dreadlocks retouch. It's also lightweight. The downside of getting silk doo rags is that they are pricier.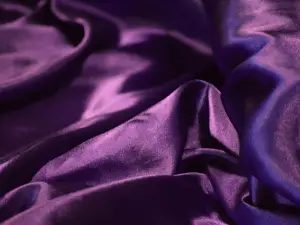 However, would you prefer to buy something that rips apart after one night or spend more to get quality?
Polyester
As with silk, this synthetic fiber resists stains. Polyester is also wrinkle-free, so you don't have to iron your du-rags for day wear. Something you shouldn't overlook about this fabric is that it shrinks; hence, maybe get a durag a size larger.
Spandex
It's elastic; consequently, it compresses your 360 waves to the maximum. Spandex is also durable and lightweight. Nevertheless, this material isn't breathable.
Overall, the best material is silk. Why? It stretches over your waves smoothly and compresses your hair without letting moisture out. Also, silk is appealing, and it never goes out of style.
Breathable
The best durag preserves hair moisture but allows air circulation so that your scalp can cool down when it's hot.
So far, you know a few durag designs in the market and how to tell them apart when shopping.
As we conclude this topic on durags, do you have some unanswered questions? Check if they're in the list below.
Popular Questions About The Best Durag For Waves
Do I Have To Wear A Durag All The Time To Get 360 Waves?
Yes, wear a durag to compress the hair and form neat waves. Plus, a durag works when you've used the best natural hair products for 360 waves and hair tools like brushes.
How Do Durags Help To Get Wavy Hair?
They compress the hair, and since you've brushed it from the crown outward, the waves follow the same pattern.
Here's a simple process that'll take about 5-10 minutes during your bedtime routine.
Prepare your afro or waves by brushing them. If you have dreadlocks, your hair is ready for the next step.
Place the durag on your hair, the front edge parallel to your eyebrow. For deep 360 waves, you can wear the durag inside out at night to prevent the stitching that cuts across the middle of the doo rag from messing up your wave pattern.

Hold each strap in each hand, and pull them towards the back of your head where you'll cross them.

Pull the straps back to the forehead, then cross them again.

Wrap them around your head a second time by pulling the two straps to the back.

At the back of your head, tie the two straps together over the flap. 

Pull the flap down your neck to compress the hair.
That's all you need to do to get waves 😉
But if you need more tips on how to get waves fast, watch this video:
Does It Matter What Durag Material You Use?
Yes, it does. First, the material should breathe, or else your scalp will sweat too much and dampen your hair. Second, the material should stretch since you'll wrap the doo rag around your head to compress the hair. Third, the material should be durable and have some aesthetic appeal, more so when you're wearing it during the day.
That's why celebrities come up with stunning do rag styles even on the red carpet. Overall, silk is the best material because it's long-lasting. I've mentioned a few features of velvet, spandex, and polyester in the section above. You can see the differences between wave caps and durags here to see which materials each one uses and why. 
Why Use A Durag?
Durags have so many uses, but I'll mention a few. This headscarf maintains the waves on your hair to give you manageable short waves. Over and above that, its stretchable material works better than a cotton headscarf.
Also, the two straps make it easier to tie it around your head to compress the hair. Further, du rags preserve hair moisture when you cover your hair at night. Rest assured you can ignore the rumors about do durags cause hair loss because they truly don't.
Conclusion
With almost all durags promising a silky, shiny touch and maximum compression, how do you tell them apart? I looked beyond those features to focus on the package and found Satinior 8 Pieces Durags as the best choice. These are four silky durags of different colors. They have long straps, and unlike the Wav Enforcer Durag, they are inclusive of four-wave caps.
Nevertheless, if you're on a budget, start by collecting the Wav Enforcer Durag. It's black, it's a firm fit, and it's multipurpose. Later, add some of the colorful doo rags we've discussed to your collection.