Wahl is a reputable brand for those who want to invest in a hair styling tool that they may use at home. Their products are famous for cutting through a majority of different hair types.
However...
Which of the best Wahl hair clippers you see online is the one suitable for your needs? Not all hair clippers are equal. Thus, we reviewed the top Wahl clippers today to make the decision process easier for you.
Check out how Wahl Professional 5-Star Balding Clipper stood out as our best overall.
Reviewing The Best Wahl Hair Clippers In 2023
1. Wahl Professional 5-Star Balding Clipper – Best Overall
The 5-Star Balding Clipper from Wahl is a corded, ergonomic grooming tool offering a close cut. Many users hail it as a standout option among the long list of best Wahl clippers available today. Its stellar reputation is hardly surprising, allowing a near-scalp cut with excellent accuracy.
Therefore, the clipper is ideal for those individuals planning to shave their heads bald.
Further, the tool features an electromagnetic motor that delivers exceptional performance. You can even use it to work on skin fades since the clipper can cut twice as fast as pivot motors.
This 5-Star package includes comb attachments so you can cut according to the hair length you desire. It likewise includes oil and a cleaning brush that could help prolong the clipper's lifespan.
Pros
V5000 electromagnetic motor

8-feet long chemical-resistant cord

Ideal for outlining and full head balding

Professional-grade clipper

Zero overlap blades
Cons
It works more as a specialty tool than the main clipper
Takeaway
Doing a razor fade is a specialty to which this tool works very efficiently. Its capacity for high precision and a close cut makes it a steal for the money. I'm confident that you'll have a more convenient time achieving various haircuts with this hair clipper.
---
2. Wahl Multi-Purpose Hair Clipper – Best Value
The Wahl Multi-Purpose Hair Clipper has a powerful motor that delivers excellent power. Its ability to provide an irritation-free experience makes it one of the best Wahl clippers today among consumers.
The clippers' blades have a self-sharpening mechanism, so they'll keep working for longer.
Make sure you oil them as needed to ensure the equipment's longevity.
 Furthermore, this hair clipper is highly adaptable, allowing you to use it on your face and body. The inclusion also includes several attachments for trimming various areas with extreme accuracy.
Pros
Professional-level cut

Rust-resistant, self-sharpening blades

Removable blades for easy cleaning

Heavy-duty motor provides a smooth cutting experience

Attachment guards idea for cutting various lengths

Perfect for basic haircuts, beards, and total body grooming
Cons
Takeaway
This Wahl Multi-Purpose hair clipper is part of the Signature Series and comes with all you need for basic home haircuts. In addition, it is easily adjustable and comes with a powerful motor that you'd expect from a Wahl product.
---
3. Wahl Professional Unicord Combo – Best Combi In One
What is the best Wahl clipper? It might be a nagging question you have inside your head. There is no doubt how Wahl remains a reputable brand; it is a wise investment after all. However, some models are better than others, depending on your needs and preferences.
The Wahl Professional Unicord Combo, for instance, is a popular combination among many users. It's an efficient innovation, including two powerful haircare tools to save your time.
Moreover, this equipment is also lightweight and convenient to use anywhere.
It even features an ergonomic design that allows you to style and cut your hair whichever way you want it. The clipper does so well in gliding through your mane with ease, saving so much of your precious time.
Pros
Perfect for a smooth and clean cut

Glides through the hair with ease

The Magic Clip works exceptionally for clipper-over-comb jobs

The Razor Edger includes a blade adjustment tool, ideal for a detailed hair tattoo

Significantly minimizes cord clutter
Cons
It can get loud while in use sometimes
Takeaway
The Unicord Combo is like Wahl's one-stop shop for your hair care needs. One of its components, the Razor Edge, has an adjustment tool for zero gaps on the blades, while the Magic Clip is for tapering and fading. Both devices use the same cord, reducing the clutter.
---
4. Wahl Lithium-Ion Plus Beard Trimmer – Best Battery Life
The Wahl Lithium-Ion Trimmer is the holy grail for individuals looking for the best Wahl clippers for home use and traveling. Thanks to its lithium-ion battery, the device boasts an impressive two-hour runtime and an indicator light to know when it's time to charge.
If the battery runs out, charging it for even a minute would allow you some quick shaving.
This feature is handy when you're on the go. The device also comes with interchangeable heads perfect for effortless styling. It's suitable for trimming, detailing, or shaving.
Now can easily stay on top of all your grooming needs, thanks to the long battery life. Furthermore, its sleek, stainless steel body gives the device an elegant look. The details might seem intricate, but it has a simple, user-friendly operation.
Pros
Sleek, elegant design

Robust battery life, proficient charging capability, and dual voltage system

Not just a detailer, it works best even for clean lines and pristine edges

Perfect for frequent travelers

Efficient for cleaning necklines, hair around the ears, and sideburns

It includes various attachments for all kinds of trimming or shaving
Cons
Not suitable for beard trimming or cutting long hair

The travel plug can be pretty tricky to remove
Takeaway
The built-in travel plug is my favorite feature of Wahl's Lithium-Ion Plus. It's handy for locking the device and prevents turning it on by accident when inside your luggage. Best of all, it's the trimmer that can hold the most extensive charge, not to mention its durable battery life.
---
5. Wahl Color Pro Hair Clipper – Best Budget-Friendly
The cordless version of Color Pro is among the best Wahl clippers for home use and the most affordable. You won't need skill or experience in hairstyling to figure out how to use it. The hair clipper comes with color-coding guards and guides for corresponding hair lengths.
We primarily recommend this model for home use due to its user-friendly operation. Even so, Color Pro is also a top choice for a growing number of hairdressers. Color Pro is slightly longer than most Wahl clippers, but it's significantly lighter.
Finally, using a gadget without the inconvenience of a cord is also an advantage to consider.
It's easier to handle and can provide you with a runtime of 60 minutes with just a single charge. You should also know that this clipper has the unique ability to cut close without snagging.
Pros
Cordless, rechargeable, and with 60-minute battery life on a full charge

Color guide inclusion minimizes hair cutting disasters

A staple for various hair cuts, including fades, crops, buzz cuts, and for tidying up

Durable guide combs you can quickly secure in place

Budget-friendly hair clipper
Cons
Extensive charging time of at least twelve hours

Not suitable for thick or coarse hair
Takeaway
Many users, especially travelers, consider Color Pro one of the best Wahl professional clippers today. They like how the device is cordless and rechargeable. The color guide is also one of its best features for quality cuts without guesswork.
---
6. Wahl 5-Star Magic Clip – Best For Professionals
The Professional 5-Star Cordless Magic Clip is almost always on the list when looking for the best Wahl clippers review. If the Magic Clip looks familiar to you, it's because it's a cordless version of the Balding Clipper.
The Cordless Magic Clip is a professional-level device with a powerful rotary motor.
It has a long-lasting battery life with 90 minutes of runtime and can work even when charging. You also have the option to have zero gaps, handy for trimmers aiming for perfect tight lines.
Further, this clipper offers a comfortable grip yet is durable enough to withstand all hair types. It even includes several accessories allowing precision and ease of customization necessary. Magic Clip's dual power technology makes it a standout choice for many professionals.
Pros
Cord-free convenience

Inclusion of taper level and other accessories like attachment combs

90-minute runtime on a single charge

Lightweight construction and ergonomic design

Suitable for all hair types, whether professional or regular use
Cons
Less powerful than the corded clipper

Makes some noise
Takeaway
Magic Clip offers the convenience of cordless operation without compromising precision. The lightweight design of the clipper prevents hand fatigue with extended use.
---
7. Wahl Professional 5-Star Legend Clipper – Best For Fades
Wahl Legend Clipper's popularity is due to its ease of use for some quality fading and tapering. Although many of its users claim that the core of its functionality is a high-end skin fade. Thanks to its extensive blade lever and wedge blade for making that happen.
The device has quite a remarkable potential for bulk cutting, which could save an awful lot of your time. It has a powerful V9000 motor with adjustable blades that can cut through wet or dry hair, thick or coarse.
Further, the device is comfortable to hold and sturdy enough, even with rigorous use.
And if you're still over the fence, it's worth noting that the precision of this device will allow you to get optimal results every time.
Pros
The powerful rotary motor delivers consistent and quiet operation

It does not overheat and with outstanding cutting speed

The extended side lever's flexibility makes size adjustments easy

Suitable for all hair types

Excellent for seamless blending and soft line fades
Cons
Flimsy comb guards

Side lever gets loose easily
Takeaway
Even with some drawbacks, you still can't deny how Wahl Legend Clipper can give you your money's worth. It has impressive flexibility, thanks to its side lever and an eight-foot cord. The device's design also minimizes heat, which is why it's best suited for extended use.
---
Choosing The Right Clippers: A Comprehensive Guide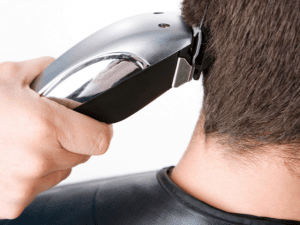 You will undoubtedly get your money's worth with the best Wahl hair clippers. These clippers might be pricier, but they come with features that cheaper brands may not have.
But there are various clippers available on the market today. Which of these phenomenal Wahl clippers is the most suitable for you? When selecting the hair clipper that is best for your needs, consider these factors:
Reliability
It's imperative to consider the product's reliability first before making any purchase. Investing our hard-earned money in a product should provide us significant value. Thus, it would best serve our interest to opt for brands with reputable names in the industry.
Research several products before you end up deciding on which one to buy. See what their features are and know what previous buyers have to say about them. You might find their user experience helpful in making that relevant decision.
Price
The quality of your hair clipper determines your hair-cutting success. Don't settle for cheaper products, no matter how keen we are to find a good deal at a reasonable price.
Remember that cheaper isn't always better; never let anyone deceive you into thinking otherwise.
There are several quality hair clippers you can buy without having to break the bank. You can take Wahl Multi-Purpose Hair Clipper and Wahl Color Pro, for instance. These are reliable devices at very affordable costs.
Sometimes we think we are saving money by purchasing cheaper devices, only to find out we need to replace them in a month. We not only waste cash whenever we make careless purchases, but we also waste our time and effort.
Features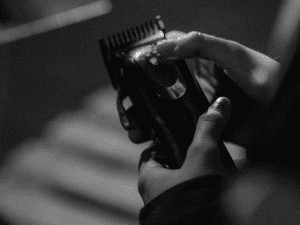 Every hair clipper has its core function that you need to know. Although sometimes you can use certain features alternately. Hence, you need to spend time researching product features and see how they will suit your needs.
Try to identify which features are essential for you and find out which is least important too. It will help if you stay in touch with the latest innovation that may contribute to more efficient use.
You can begin by searching different products on Google to see their specifications. You might also want to check out reviews and possible alternatives. Amazon would be an excellent place to check for this purpose, as it is a reliable source of relevant information.
Try to identify which features are essential for you and which are least important too. Sometimes we feel like we're already confident about purchasing a particular product. Not until we check the reviews and learn from other users' experiences.
Motor Type
Choosing a powerful motor that is well suited for your hair type is crucial. It should be efficient and can operate without creating noise. The quality of the motor is what sets Wahl hair clippers apart from cheaper brands.
You should go for rotary motors if you need a hair clipper with more power.
They are typically cordless and battery-operated and with high-speed blades. Such clippers are suitable for a wide range of cuts.
Alternatively, the pivot motor is similarly powerful but has lower blade speed. They utilize vibrating blades powered by two electromagnets that cut through the hair. These are some of the best quiet clippers that professionals prefer to use but are more expensive and rare.
Lastly, the electromagnetic motors are ones using a spring that gives the blades the power to cut.
They are well known for durability, efficiency, and reliability, with only a few moving parts. You can expect electromagnetic motors to run at high speeds leading to smoother cuts.
You can learn more about these motor types by watching this short video:
Accessories
These accessories that typically come with hair clippers are not optional. They are handy tools that make the use of hair clippers more efficient.
Some of these accessories include shears, comb attachments, blade guards, and more. The inclusion of these accessories can make cutting hassle-free. Several models might even have cleaning brushes and oil that can help maintain your device.
Ensure that you check what accessories your choice of hair clipper comes with such as the
clipper guard sizes
before buying.
It should include vital tools that can help make the hair cutting task more convenient for you.
Batteries
The power supply is yet another consideration you shouldn't miss. If you're the one who frequently travels, choosing a long-lasting battery life is a must for you. It's this part where another hair clipper feature comes in.
Do you go with a corded or cordless device?
Corded clippers allow you to use them for more extended periods. There are no time restraints when using corded models unless there's a power outage.
The cordless variations offer more convenience, but they can run out of batteries. They offer freedom of movement while hair-cutting. It would be unnecessary to have a power outlet nearby when using cordless clippers.
If you choose to go for the cordless hair clippers, ensure that they have a lithium-ion battery. Such batteries have a higher energy density than most rechargeable batteries. They can hold a charge longer, for about three to four hours.
Frequently Asked Questions
Which Wahl Clippers Are Best?
Maintaining a clean shave all the time can be challenging. So, if you're yet to invest in a grooming tool you can use with ease at home, Wahl products are worth considering. They have a broad selection of high-performing hair clippers, each with varying features. But of all their exceptional products, the 5-Star Balding Clipper is our best overall.
It can help you rock that bald look, whether you're a professional or not. Using this Balding Clipper can give you a clean shave similar to that of a razor. You can maximize its features even when you are in the comfort of home.
Which Wahl Clipper Is Best For Home Use?
Maintaining your haircare needs at home between professional cuts is now more convenient. Our best recommendation for this purpose is the Wahl Color Pro model. Its ergonomic design and simple operation make it more convenient for home use.
This hair clipper feels comfortable to hold and comes with color-coded guards so you can remember trimmer guard sizes with ease. All these features and more are handy in achieving quality cuts even when you're a home user.
How to Clean And Maintain Wahl Hair Clippers?
If you want your hair clipper to have a longer lifespan, you should be zealous about its maintenance. Doing this will ensure that you get the best out of your device's features at all times. Here are several tips on how you could care for your clippers:
Remove any hair that gets in the way between the blades and the motor. The motor tends to pull some of your hair in while trimming.

Use the cleaning brush to clean off any debris. Dust and grit getting in your device are the fastest way to make your blades dull. Cleaning it often prevents dirt from getting deep into the motor and thus, prolong its lifespan.

A cleaning solution could come in handy for deodorizing and disinfecting your clippers. It could also keep it safe from rusting and cross-contamination.

Lubricate your clipper by oiling it with each use or depending on the frequency of usage. It will help your blade stay sharp for longer and prevent breakage. Some experts recommend that you oil your clipper before and after each use.
Final Thoughts
Wahl Clippers are very popular with all their excellent features. However, finding the right one for you is not as easy as heading to the nearest mall and picking up whatever catches your eye.
In conclusion, we recommend the 5-Star Balding Clipper for its exceptional cutting accuracy. It can cut through different hair lengths with its powerful V5000 motor.
Alternatively, Wahl Multi-Purpose Hair Clipper is a more affordable option. Its heavy-duty, high-torque motor generates so much power with no snag or skin irritation.
We hope you find the comparison of different Wahl products handy. May it help you come up with a more educated decision in making an invaluable investment.