Your curly, thick beard needs some love to moisturize the hair, smoothen the skin, and unclog hair follicles.
Why is this important?
It's one way to counter ingrown hairs and razor bumps.
Therefore, whether you have a full beard or it's starting to get a shape now, you'll need to moisturize it.
Out of the 9 top oils we ranked in this review, the Honest Amish stood out as the best beard oil for black men. Find out more below.
9 Best Beard Oils For Black Men Review
1. Honest Amish - Best Overall
We're talking about beard oil infused with rich organic ingredients like avocado oil for protection against UV rays and apricot kernel oil for long-lasting moisture. That's the Honest Amish!
Plus, it has sweet almond oil to heal any wounds you might have gotten while trimming your beard.
What's more, Honest Amish has moringa oil to strengthen your beard. You'll even have extras you might not have heard about, such as kukui oil that softens and soothes your skin. So, can we agree it fits the rank of the best overall?
The Honest Amish Oil suits hair types; therefore, black men, you're in luck with your thick, curly mane. You'll only use a few drops to moisten your beard and skin.
Pros
Treats dandruff

Softens the beard

Moisturizes your beard

Protects the skin from sun damage

Only organic ingredients

Pleasant scent
Cons
High price for these benefits
Takeaway
There's a lot to love about this beard oil, from its scent to the way it leaves your skin feeling soft. The Honest Amish Beard Oil also makes your beard easy to style and gives it a natural sheen.
---
2. King C. Gillette Beard Oil - Best Lightweight Oil
King C. Gillette Beard Oil has a loveable scent comprising cedarwood, geranium, and bergamot. Such notes won't compete with your cologne or your other scents. 
So, what else is in this bottle of oil?
To sum the ingredients up, 99% are plant-based oils like argan, jojoba, and almond. These oils moisturize and soften your hair and skin, only what you'd wish for your mane.
Further, there's no concern about cleaning up afterward as this oil is non-greasy and lightweight. That's crucial as grease may cause you to pull your hair as you brush it. Plus, grease means product build-up that can cause whitish flakes. Who wants that? 
Pros
Rich manly scent

Infused with plant-based oils

Non-greasy

Lightweight formula

Softens and smoothens your skin

Easy to use
Cons
The smell can be overpowering.
Takeaway
The King C. Gillette Beard Oil has a manly scent, and it's so easy to apply to your hair. It makes your beard shine naturally and fights itchiness. Your beard absorbs it within seconds, leaving you with a soft mane without greasy residue.
---
3. Mountaineer Beard Oil - Best All-Natural Oil
Here's another oil infused with rich ingredients like castor oil. If you're looking to save while getting twice as much beard oil, the Mountaineer Beard Oil comes in a 2-ounce bottle, unlike other brands that offer you one-ounce.
When you apply it to your beard, the skin absorbs it quickly, thereby eliminating any concern about having grease all over your face.
On top of that, it smoothens your beard, making it easy to manage. If you've had issues with itchiness and dry flakes, they'll be a thing of the past once you start oiling your beard. Why? It hydrates your skin.
The Mountaineer Beard Oil is the best beard oil for black guys who like subtle scents like cedarwood and eucalyptus. 
Pros
Twice the amount in other bottles

Reduces itchiness and flaking

Subtle scent

Stunning shine

Lightweight oil
Cons
The shiny sticker on the bottle wears away, sticking to your hands.
Takeaway
The Mountaineer Beard Oil softens and lays the wild hair down. It also fights itchiness and dandruff. Plus, the pleasant scent of this beard oil lingers, but it isn't overpowering.
---
4. Viking Revolution Beard Oil - Best Unscented Oil
So, this one is budget-friendly, and it's unscented, making it safe for people with sensitive skin. Being unscented also reduces the number of scents you have to deal with in a day.
The Viking Revolution Beard Oil is the kind of oil you need to tame your beard because it softens it within seconds. Also, it makes your beard frizz-free so you can brush it better and faster.
Further, the shine is perfect for a black man's face as it's not greasy or unnatural.
The ingredients you're treating your beard with include argan and jojoba—excellent moisturizers!
Pros
Manly packaging

No-scent formula

Natural ingredients like argan oil

Budget-friendly price

Treats flaky skin

Moisturizes your skin
Cons
Using too many drops of oil makes your beard greasy.
Takeaway
As with other beard oils, you only need a few drops. This Viking Revolution Beard Oil is unscented, a perfect formula for men who prefer natural scents.
---
5. Jack Black Beard Oil - Best For A Dry Beard
Here it is, a beard oil suited to the needs of many black men. Yes, dry, frizzy beard hair has a solution. It's in a formula infused with a range of moisturizing essential oils like moringa oil and watermelon seed oil.
The only downside, Jack Black Beard Oil is pricey. That's true.
But, if you overlook the cost and focus on the benefits it has on your beard, you'll end the struggle you've heard with an itchy beard today.
This oil hydrates and treats your skin with antioxidants and vitamins. It doesn't take long to see the results as it's a fast-absorbing formula. Squeeze 2 to 3 drops of oil on your palm, rub your hands together, massage your beard, groom it, and voila! Say goodbye to that itchy, dry beard.
Pros
Suitable for a dry beard

Heals dandruff

Infused with moisturizing oils

Fast-absorbing oil

It takes a small amount to nourish your beard
Cons
Takeaway
Every time you oil your beard, you'll use a few drops of oil. Jack Black Beard Oil penetrates the hair to hydrate your skin. Plus, it's a lightweight oil.
---
6. Ranger Grooming Beard Oil - Best Simple Formula
It's another unscented oil like the Viking Revolution oil we discussed earlier. Most of the other oils have a range of ingredients, some you may not have heard of before.
But, this one contains jojoba and argan oils only. Imagine that! It's so simple, but it works wonders on a dry beard.
Ranger Grooming Beard Oil works fast on coarse hair, calming the skin and moisturizing the beard.
Pros
Vegan friendly

Suitable for dry hair

No additives

Simple formula

Takes care of itchy skin
Cons
Takeaway
Ranger Grooming Beard Oil has a neutral scent, and it prevents dandruff and dryness. Unlike other oils, this one has a simple formula with only two ingredients. Your beard will soften within a short time.
---
7. The Gentlemen's Beard - Best Hydrating Formula
We're on a roll here, highlighting unscented oils.
Here's another one that we've ranked as the best beard oil for black guys because of its hydrating oils.
You know, black men lose moisture fast, and hair breaks when it loses moisture.
Therefore, The Gentlemen's Beard has about five moisturizing oils plus vitamin E to protect your beard and skin from free radicals.
Pros
Suitable for coarse hair

Numerous hydrating oils

Unscented beard oil

Enhances beard strength and growth

Eliminates frizz
Cons
Takeaway
The Gentlemen's Beard transforms coarse hair into a soft, manageable, loveable beard. It also conditions it and treats itchiness. Further, it reaches the skin under the hair and protects it from free radicals.
---
8. Bossman Jelly Beard Oil - Best For Thin Hair
You rarely come across oil that targets men with thin beard hair. Your search for one ends in this black men's beard oil review as we've found a solution. It comes in oil with a thick consistency that makes it resemble jelly.
Hence, when you apply Bossman Jelly Beard Oil, it hydrates your beard by trapping moisture to prevent dryness.
You'll not have trouble with dry hair, dandruff, slow growth, or other nasty experiences because your beard stays hydrated throughout.
Even though it's jelly-like as it contains beeswax, it's non-greasy. What's more, it's a long-lasting beard oil meant to last throughout the day without a second application. 
Pros
Thick consistency

Suitable for thin hair

Fast results

Made of natural ingredients 

Excellent beard shine

Hydrates your hair and beard
Cons
Takeaway
Do you know why it has a higher price? It's a 4-ounce bottle, yet other brands package them as 1 or 2 ounces.
---
9. Bulldog - Best Budget Option
We've mentioned a few oils here as budget-friendly, but none costs as low as the Bulldog Beard Oil.
Plus, you'll not compromise on quality to stay within your budget as this oil has the same features as others we've discussed. For instance, it's also unscented.
It contains natural ingredients like sunflower seed oil for the nourishing vitamin E, aloe leaf extract to soothe your skin, soybean oil to deeply condition your beard.
Do you see? Only goodness in one bottle. 😉
Pros
For all hair types

Non-greasy formula

The skin absorbs it fast

It stops itchiness and dryness

No residue
Cons
It might feel sticky on your beard.
Takeaway
This unscented oil is budget-friendly; therefore, you have no reason to stay with a dry, flaky mane.
---
We told you our top pick from the start, but which one did you like most?
Wait, before you decide, let's talk about:
Tips On How To Choose Beard Oil
So, how does the beard gang tell oils apart when there are so many options in the market?
Here's what guides them.
Beard Texture And Thickness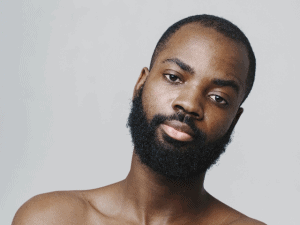 Curly hair presents one of the worst cases of dryness. Hence, you'll be looking for an oil that's rich in moisturizing agents. Also, thick hair can do with a little more hydration because it prevents sebum from reaching the hair tips.
Now, when you're a black man with thick, curly hair, you don't want anything greasy, so stay away from products with beeswax.
Instead, go for light oils that penetrate the hair shafts and soothe your skin. On the other hand, if you have thin, curly hair, an oil like the Bossman Jelly Beard Oil we talked about earlier hydrates longer as it's thick.
The Beard's Situation
If you have nasty situations like dry skin, dandruff, thin hair, and hair breakage, you'll be looking for an oil that treats your problem.
For example, Jack Black Beard Oil takes care of brothers with dry beard hair. Viking Revolution Beard Oil also treats frizz.
The next one may sound strange, but...
The Length Of Your Mane Matters
Remember the oils in two- and four-ounce bottles we spoke about earlier? If you have a full beard in need of a good trim, those are the ones to look for as you use more oil daily than a man with a stubble beard.
Using a one-ounce bottle just isn't cost-effective for a full beard.
Scented Or Unscented Oil?
Unscented oils are the best for sensitive skin. Additionally, since you'll use beard shampoo, a facial moisturizer, and cologne, using unscented beard oil saves you the trouble of having too many fragrances on you.
Alternatively, go for the best-smelling beard oil with subtle scents like the Mountaineer Beard Oil.
What's In Your Bottle?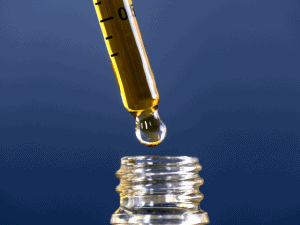 Some excellent choices are argan, jojoba, and coconut oil, as they hydrate your hair while also soothing your skin. You can even help boost the growth of your beard with tea tree oil.
So, ready to tell us which beard oil you loved from our list?
Wait, don't answer just yet. Here's some information to guide you.
Questions About The Best Beard Oil For Black Men 
Which Oil Is Best For Growing A Beard Fast?
Many factors control hair growth, such as genetics, diet, health, and hair type. Therefore, moisturizing with oil maintains your beard length by preventing dryness that may cause breakage. Also, when you hydrate your skin, it makes it supple for new hair shafts to penetrate. All-natural ingredients like jojoba oil, argan oil, and sweet almond oil give you such benefits.
That being the case, if you want to boost your growth, nourish your beard with moisturizing oils and the best beard growing products, but also think about the nutritional content of your meals. Look for essentials like zinc, biotin, and omega oils. 
Can You Use Beard Oil On Short Beards?
Yes, beard oil is necessary for a short beard as its purpose is to hydrate your hair and moisturize your skin. Go for a light oil that doesn't leave a greasy residue on your hair. Also, use a few drops, enough for a natural-looking shine.
Watch this to learn how to apply beard oil on short beards:
How Long Does It Take For Beard Oil To Work?
It takes a few applications to give you commendable results, but it also depends on the problem at hand and the oil's formula. In a few weeks, the dryness and flakiness stop, and your beard is soft to the touch. As you wait for such results, wash and moisturize your beard daily, and brush it to remove food particles or dirt.
The Verdict
Honest Amish Beard Oil does so much for your beard. If you have dry, coarse hair, it softens it. It smoothens rough and flaky skin within a few weeks. If your beard is weak, moringa oil is there to strengthen it. But, it'll cost you a lot.
Therefore, if you're looking for cheaper oil, try Bulldog Beard Oil. It's a budget-friendly option infused with excellent oils like sunflower seed and soybean. It's unscented, your skin will absorb it fast, plus it's for all hair types.
And as we conclude, you can tell us the oil you loved on this list, in the comments section.