I am going to let you in on a secret. Before electric shavers were invented, I had never liked grooming with regular manual razors. I found them very stressful to use, and I always ended up with razor nicks. I am sure I can't be the only one who experienced this.
Thus, I am particularly fond of electric shavers because they make grooming a lot easier. Naturally, this led me to research the various brands in the market.
In this article, I will be giving reviews on Braun Series 3 shavers, the latest in the Braun electric shaver series.
Braun Series 3 Shaver Reviews Overview
Braun series 3 shaver comprises three sub-model lines – the Braun Series 3, Braun Series 3 ProSkin, and Braun Series 3 Shave & Style. These sub-models further have different models that function similarly but with a few tweaks in their features. But in this review, I will be focusing on the Braun series 3 shave & style – 3010BT model. 
A Brief Description of The Braun Series 3 Wet and Dry Shaver
This shave & style model is exact to the other two sub-models with additional trimmer attachment features and 5 combs. As the name implies, it is designed to enable hair shaving and styling.
Therefore, this model is the ideal 3-in-1 grooming tool. You can decide to have a clean close shave or precise beard trimming and styling by simply switching the head of the shaver with the trimmer attachment and adding one of the 5 combs. 
What A Box of Braun 3010BT Series 3 Contains
Upon purchasing a new box of this shaver, you should expect to find – Braun Series 3 ProSkin razor, interchangeable shaver head, exchangeable precision trimmer, 5 trimmer combs, soft bag for combs, protective cap, cleaning brush, smart plug for automatic 200-240 voltage adjustment.
Features and Benefits of Braun 3010BT Series 3 Shaver
As mentioned earlier, this model is quite similar to other series 3 models, but with some additional features, which include:
1. 3-in-1 Design
The Braun 3010BT Series 3 shaver features a 3-in-1 design that's suitable for shaving, trimming, and edge. 
In other words, you can get a clean shave, trim bushy beards, and line up your edges with this shaver. 
2. Pressure Sensitive Shaving Elements
The pressure-sensitive shaving elements on this shaver help you achieve a clean shave. 
Additionally, the 3-pressure sensitive feature adjusts to skin type while you're doing your business for ultimate comfort.  
Therefore, users with sensitive or soft skin don't have to fear nicks and cuts. 
3. Extra Combs Attachment and Interchangeable Trimmer Head
The Braun Series 3 package comes with five comb attachments ranging from 1-7mm. With this collection of attachments, you can get a clean-shaven beard or sport a three-day look without hassle on this clipper. 
To give shavers a full package, the Braun Series 3 also includes a trimmer head to pull off clean and accurate beard lineups. 
4. Waterproof Capabilities
A wet and dry shaver is a must for shavers who use lubricating products like shaving cream, foam, and gels. And it's a specialty of the Braun Series 3. 
The shaver has waterproof capabilities of up to five meters without harm. So, while it supports use with shaving lubricants, you can also use it under the shower. 
5. Durable Cordless Shaver
This shaver has a cordless operation with a safety feature that prevents use while charging.
However, this wet and dry Braun Series 3 shaver has a battery life that makes up for this drawback. It's estimated to last up to 45 minutes on a single charge and can reach a full charge in under an hour. What's more, a five-minute charge would last long enough for a quick shave if you're in a rush. 
Like all cordless shavers, you should expect a drop in performance after a few years.
Pros:
Budget-friendly.
Suitable for wet and dry use.
Good quality shaver.
Strong battery life with short recharge time.
Recommended for shaving and styling of beards and hair.
Easy to maintain and clean.
Includes a trimmer attachment and 5 combs.
Cons:
Does not have an automatic cleaning feature.
No precision locks.
Doesn't have a traveling pouch.
---
Watch This!
---
The Braun Series 3 has the 310s and 300s models in its lineup. The 310s model is waterproof, thus for wet and dry usage. While that of the 300s is only for dry use. These models are considered the least expensive but have a short battery life of 20 minutes. It also does not have a slide-out hair trimmer.
The Braun Series 3 ProSkin comprises the 3080s, 3040s, 3010s, 3090cc, 3070cc, 3050cc, and 3020s models. It is similar to the basic Braun shaver series 3's review but with a different shaving head designed to trap more hairs. These models have a slide-out hair trimmer with a longer battery life of 45 minutes. The 3050cc model has an automatic cleaning station. It is also important to know that some of these models are suited for wet and dry use while others are only for dry use.
Alternative Shavers to Braun Series 3
Perhaps based on the Braun Series 3 reviews I gave, you feel this particular shaver is not what you want. Then, there are other alternative brands you could try out:
1. Braun Series 7 790cc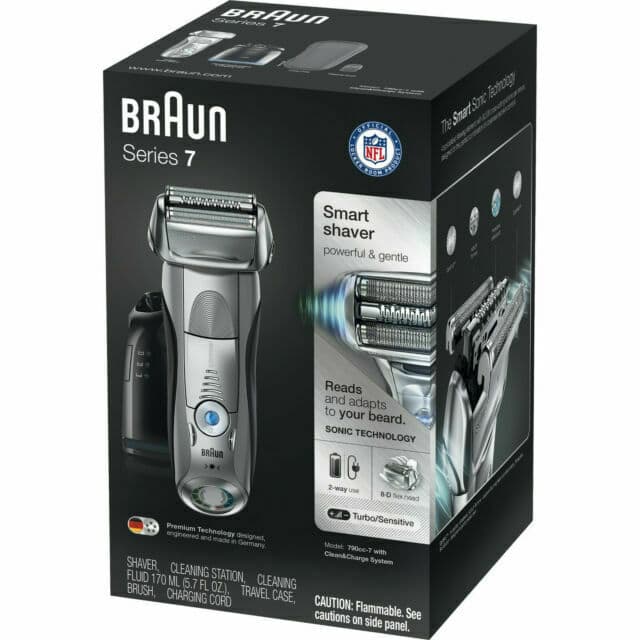 This is another Braun series you could use if you don't fancy the series 3. The 790cc comes with a head that has four cutting elements hidden underneath a soft and thin protective foil. Due to the design, this model offers incredibly close shaves. 
You can also see the battery and cleanliness status displayed on a LED display. Therefore, you are duly informed of when to charge the shaver. The major downside of this model is that the cutter heads are costly to replace. However, if your budget allows, then you are good to go.
2. Panasonic ES-LA63-S Arc4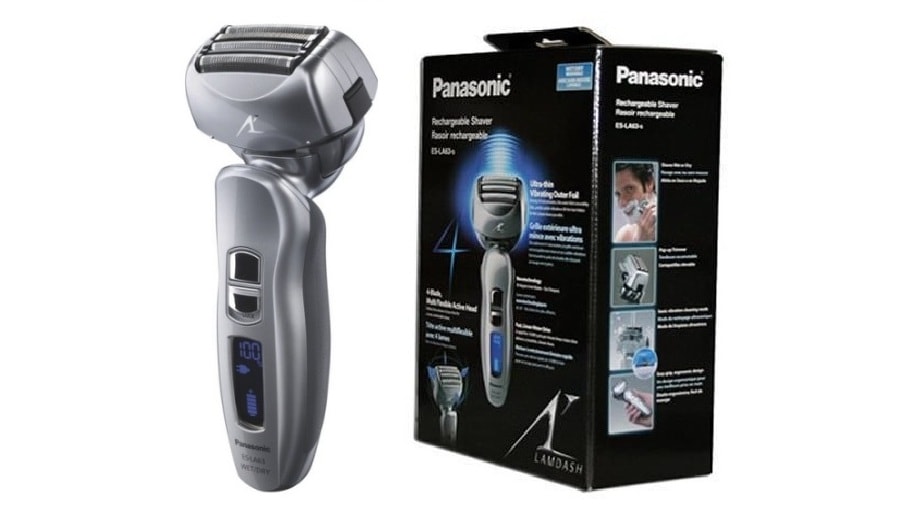 This electric shaver brand is perfect for sensitive skin due to the blades and ultra-thin foils that are hypoallergenic, thus producing smooth and gentle shaving. It also has its blades angled at 30 degrees which is excellent for a clean cut.
This shaver can also be used for dry or wet shaving because it is waterproof. It has a sonic vibration cleaning mode that makes cleaning easy when activated. It is also very suitable for travel due to its high voltage capacity. However, one major disadvantage of this shaver is its inability to reach smaller places due to its large head.
3. Remington R8 WETech PR1385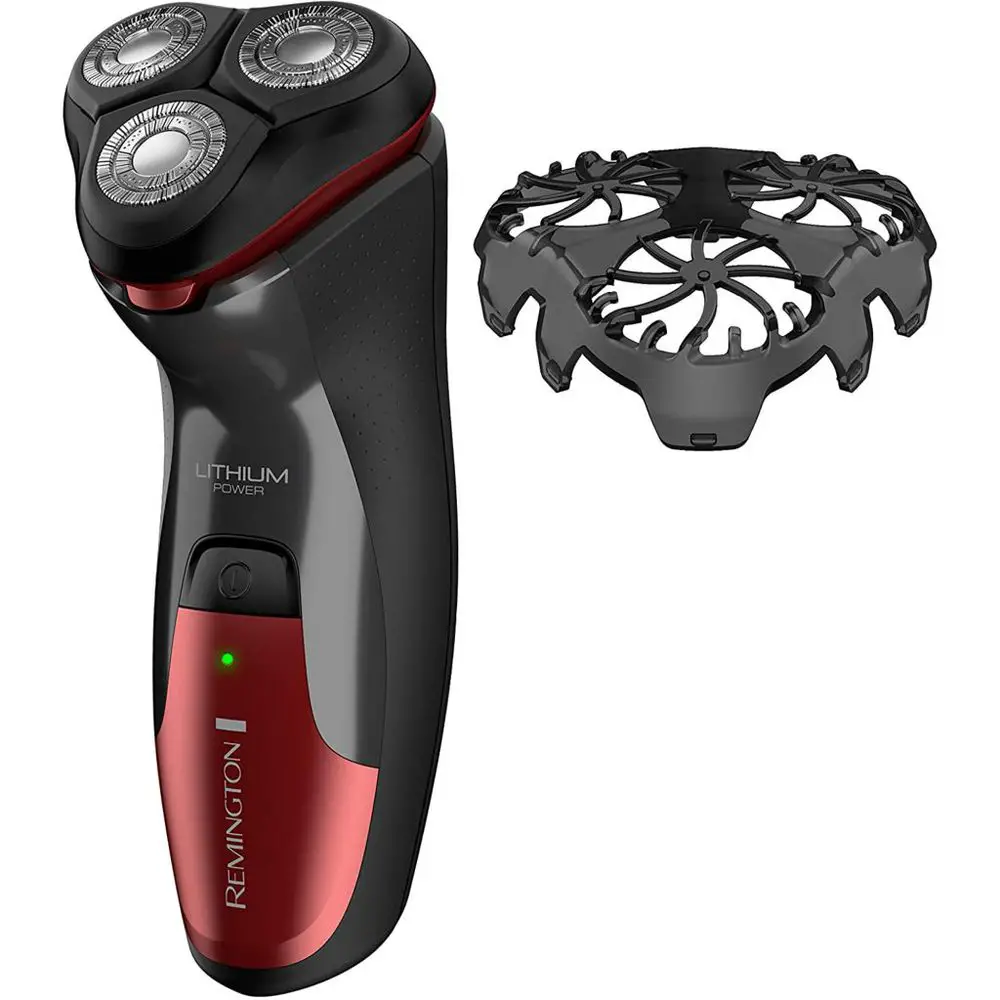 Another alternative to Braun series 3 is the Remington electric shaver. I recommend this shaver for people who are prone to skin irritation. Because it is designed as a rotary shaver, it doesn't get too close to the skin, therefore not causing skin irritation.
It is also waterproof, thus suitable for both wet and dry usage. However, if you are hairy and have thick beards, you shouldn't opt for this shaver because it doesn't work well on full or long beards.
---
General User Impressions
Giving a verdict from a neutral perspective is always better. And what better way than to hear the opinion of daily users of the Braun Series 3? 
Here's a summary of user impressions based on online Braun 3010BT Series 3 customer reviews: 
First, most shavers say it's one of the best affordable electric shavers on the market right off the bat.  Second, many users also admire the waterproof feature of this shaver, especially those who prefer a wet shave. Third, users with soft and sensitive skin love how its pressure sensor brilliantly shaves without cuts and irritations afterward. Lastly, they also love that it can still achieve a shave close to the skin without nicking it. 
My Opinion On The Braun Series 3 Review
If you don't want to break the bank to get a good quality electric shaver, you should consider the latest Braun series –  3010BT series 3. It also offers many amazing features suitable for most beard types.
It is easy to use, making my grooming ritual less stressful and more fun!
---
How to Properly Use an Electric Shaver
Many men still use electric razors under $50 with the false belief that an electric shaver won't get them a clean shave or is difficult to handle properly.
But guess what? It is simple to use, and by following the below steps, you should encounter no difficulties. 
Ensure the shaver is charged and ready for use.
Try shaving before washing your face, as washing makes the face swollen and sensitive.
Assuming you haven't shaved for a few days, make sure to trim your stubble beard before shaving.
Switch on the electric shaver. To shave sensitive areas, like above the mouth, make sure to stretch the skin with your free hand. This ensures a smooth glide across the skin.
Shave against the direction of your beard growth by holding the shaver at the right angle. Endeavor not to repeat shaving a particular area numerous times to prevent shaving rash.
Maintain the same pressure throughout the process to ensure an even shave. Try not to exert too much pressure as you do with your manual razor.
And that's all. Make sure you switch off the shaver after use. Also, endeavor to clean your shave regularly. Some might feature an automatic cleaning mode, and others require cleaning it yourself.
It is also essential to replace your shaver's cutting parts, at most after eighteen months of use.
---
Frequently Asked Questions
How Long Does a Braun Series 3 Last?
A fully charged shaver should last you for 45 minutes then the number of shaves you can get from it depends on how long you take to shave. I, for example, take a total of 3 minutes per shave; thus, I can have up to 15 shaves before I need to recharge the shaver. With only 5 minutes, you can quickly charge the shaver for a quick shave; therefore, you don't really have to wait much to use it.
Then generally, after the purchase with proper usage and maintenance, Braun series 3 should last you for 18 months before you have to start replacing the parts, especially the head.
Is Braun Series 3 Waterproof?
The wet and dry Braun series 3 models – 3010s, 3080s, 3040s, and 3010BT are waterproof; thus, making them suitable for use in the shower. They can be submerged into water 5 meters deep with the way they are designed.  
Although the models, 3090cc, 3050cc, and 3070cc, are only suitable for dry use because they are not waterproof. Therefore, when making your purchase, make sure you go for one that suits your grooming preferences.
Can You Use Braun Series 3 On Your Body?
Have you ever wondered if your shaver can be used to remove body hair? After all, facial and body hairs are still hairs. If this has ever been your concern, then be rest assured as Braun's ultimate all-in-one face, hair, and body grooming kit is the answer to your concern.
This model is designed with the latest cutting element technology that ensures blades last for the lifetime of the trimmer. This Braun's four multi-grooming kit offers maximum precision and versatility needed to tackle body hair with the four detachable combs.
Can You Interchange Braun Series 3 Head With Other Braun Series Models?
It is advised to change the head of your Braun Series 3 shaver after 18 months of usage. This is because the head can become weak in action, thus not giving you the best shave, you want.  
Also, you might be wondering if it is possible to interchange your Braun series 3 models head. While some models might fit, most are technically different. Therefore, I won't recommend you interchange them; instead, get a replacement when the one you are using becomes weak. 
You can also see what the Braun 3010BT series 3 shaver looks like and functions like in the video below. This can strengthen your resolve in getting one as seeing is believing!
---
Conclusion
And that is all, guys! A well-detailed Braun series 3 shaver review. I hope you found this article insightful regarding Braun series 3 shavers. If you are on a budget for your grooming kit, and you want to get a good-quality electric shaver then you should really try out this Braun series 3 3010BT shavers.
It is affordable, offers a clean cut, is easy to use, and is amazingly waterproof. It is a good investment any man can make if he wants to look neat and clean. See our full Braun Series 6 review for another option from this brand.