Having curly hair has its share of good and bad days. Probably you were trying to keep it under control so you can style it with ease.
However...
You have no idea how to start looking for the best shampoo and conditioner for 4C hair. You find so many different products on the internet, how can you choose what's right for you?
Well, you're just in luck with landing on this page! Read on and learn more about getting your locks back in shape. Discover how BIOLAGE Hydrasource Shampoo ranked as our best overall product.
2023 Best Shampoo For 4C Hair Reviews
1. BIOLAGE Hydrasource Shampoo – Best Overall

Those seeking the best shampoo for 4C natural hair find Biolage Hydrasource to be an excellent choice. This product helps them maintain their locks, preventing hair breakage and excessive dryness. They no longer have to worry about preserving moisture in their locks either.
One of the many best things about Hydrasource is how it is rich in aloe vera. This nutrient is a holy grail for healthy hair growth because aloe has the same pH level as our natural hair. Further, it is also rich in anti-fungal properties that can fight off dandruff issues.
This shampoo helps restore all nutrients lost to your hair due to an active lifestyle.
It does so well in giving dry, damaged hair the right amount of moisture necessary. 
Pros
Combats dandruff and controls frizzy hair

Hydrates and conditions the hair

Balances the hair's moisture levels

Rich in aloe vera, apricot kernel oil, and cupuacu butter

Paraben-free and suitable even for color-treated hair

Stimulates hair growth
Cons
Pretty expensive

The salon-grade smell is not long-lasting
Takeaway
You can now say goodbye to dry hair, thanks to Biolage Hydrasource, which bagged our top spot. Such innovative formulation can mildly cleanse your locks while leaving them hydrated. It also doesn't contain harmful chemicals since this shampoo's entirely paraben-free.
---
2. Design Essentials Shampoo – Best Value

Almond and avocado oils make a powerful combination in maintaining hair hydration. Although, Design Essentials Almond And Avocado Shampoo's zero-sulfate formulation makes it the best shampoo for 4C hair among its users.
It treats dry and tangled hair in a breeze while thoroughly cleansing your scalp.
This shampoo does an exceptional job of softening even the curliest hair. It takes the stress out of managing locks for any hair type and is safe to use every day.
Pros
Reduces detangling time

Adequately hydrates the hair

Cleanses without stripping the hair's natural oil

Paraben-free, cruelty-free

Softens textured hair and prevents breakage

Suitable for all hair types
Cons
Leaves unsightly residues
Takeaway
Design Essentials' growing number of uses love how this shampoo reduces your detangling time. Now you can clean your beautiful curls without worrying about the damage. The powerful combination of almond and avocado oils is perfect for eliminating unruly frizz.
---
3. Cantu Cleansing Cream Shampoo – Best Budget Friendly
Another sulfate-free formulation on our list is the Cantu Cleansing Cream Shampoo. For this reason alone, it is the best 4C shampoo among its many users. Most cleaning and beauty products have sulfate content. So now you can relax knowing that this shampoo doesn't have it.
This hair product is also famous for individuals looking for the best shampoo and conditioner for 4C hair in one. It effectively removes dirt from your scalp while giving it some deep conditioning. Not only that, but Cantu allows you to care for your hair the natural way.
Even if it lacks sulfates, you'll be glad how this shampoo can still produce a rich lather.
Moreover, the Panthenol content in this shampoo ensures to give your locks more volume and shine. Just try not to use it too frequently because doing so might cause dryness.
Pros
Gently cleanses the hair with excellent moisture retention

Its thick consistency ensures that a bit of amount can go a long way

Generates a rich lather

Refreshing smell with somewhat of a nutty undertone

Adds more bounce and shine to your locks
Cons
Not mild enough for frequent use

Not suitable for individuals allergic to scents
Takeaway
I'm sure you'd appreciate getting a salon-grade hair product at an affordable price. It's undoubtedly what Cantu Cleansing Cream Shampoo can offer you. Your hair will thank you for that clean, refreshing feeling without exposure to harsh chemicals.
---
4. OKAY Castor Oil Shampoo – Best Mild 4C Shampoo
More and more consumers regard OKAY Black Jamaican Castor Oil as the best shampoo for 4C natural hair. Aside from enhancing hair texture and elasticity, it also strengthens the strands.
The shampoo does its job well in ensuring that your hair is less prone to breakage and reduces split ends.
So, imagine how much value you'd get from your money since OKAY shampoo does a lot more than cleanse the scalp.
Besides, the powerful combination of all its natural ingredients is so valuable in managing your curl pattern. The addition of argan oil and vitamin E in its formulation would keep your hair healthy and well-hydrated at all times.
Pros
Ensures a more robust and less likely to break or have split ends

Minimizes damage to your curls

Softer, manageable hair

Hydrates and allows detangling with ease

Rich in natural ingredients and antioxidants

No silicone and paraben
Cons
Takeaway
Deep cleansing your scalp now becomes less tedious, thanks to OKAY Castor Oil Shampoo. This shampoo features rich, natural ingredients that you can use safely every day. You'd love how soft it would make your curls feel, and it would help you detangle with ease.
---
5. Mielle Organics Shampoo – Best Natural Shampoo
If you have type-four hair, Mielle Organics Shampoo is something you shouldn't miss in your hair regimen. Mielle has been a reputable name in the hair care industry since 2014. The brand is famous among users looking for the best shampoo and conditioner for type 4C hair.
This Moisturizing and Detangling Shampoo can wash your way to a clean scalp with ease. It also takes pride in its organic ingredients, like the OKAY Black Jamaican. Even if it's effective for cleansing your tresses, you'll never have to worry that it will deplete natural moisture as well.
There might be several noteworthy things about this shampoo.
But its tingly feel and the minty smell are what will capture your attention the most.
It can work a rich lather and does its job excellently in getting rid of flakes and itchy scalp.
Pros
Refreshing scent

Sulfate-free but with a generous amount of lather

Cleanses well without stripping moisture

Specially made for thick type-four hair

It deeply nourishes the hair and smoothens the cuticles
Cons
More of a clarifying shampoo than a moisturizing one
Takeaway
Many customers trust Mielle with keeping their beautiful curls well-nourished and healthy. I see no reason why you shouldn't too. Imagine a highly effective product free of silicones, parabens, and hair thickeners; this sounds like a great deal, right?
---
6. Carol's Daughter Shampoo – Best Moisturizing Shampoo
Choosing the best moisturizing shampoo for 4C hair can be a pretty overwhelming task. The truth is, there is no magical product that can solve all your hair problems. But if there's one thing that comes close to that, it would be Carol's Daughter Coco Creme Curl Quenching Shampoo.
On top of everything else, this shampoo is free of sulfates, artificial colors, and parabens.
You can use it for washing your tresses without the harmful preservatives most beauty products have. If you prefer natural formulations, you should consider Carol's Daughter shampoo.
The product does more than merely cleanse but also moisturizes the hair. Now you can detangle clumped hair strands effortlessly and leave you with healthy, gorgeous curls.
Pros
Instant hair moisturization

Rich lather removes all signs of dirt, oil, and buildups

Softens as it gently cleanses the hair

Suitable for all hair types and textures

Allows hair detangling with ease

Tropical smell that's not overpowering
Cons
Not suitable for scent-sensitive individuals
Takeaway
Existing Coco Creme Curl Quenching Shampoo users say that their hair has become more soothed and easier to wash after using the product. It's no wonder that these customers see this product as the best moisturizing shampoo for natural 4C hair.
---
How To Select A Shampoo For 4C Hair?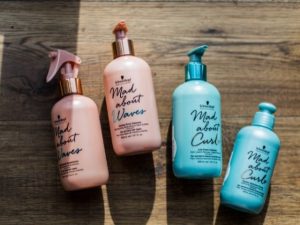 Both men and women alike would agree that their hair is the source of their joy and pride. The right choice in hair care products is crucial if you care about your hair's overall health. Nevertheless, the internet is full of many, and often, contrasting pieces of information.
It would help to do thorough research first before heading out for a purchase. It will keep you from making hasty decisions on what you feel is the best shampoo and conditioner for 4C hair.
To have better choices, here are some factors to consider when looking for the appropriate 4C hair shampoo:
Check Your Scalp Type
Shampoos do more than merely clean the scalp and hair strands and remove excess oils. It should also work as a deep conditioner for 4c hair and treat several disorders. Choosing the right shampoo would improve your hair's health and stimulate growth.
If you have a dry scalp or hair, you need to find a shampoo that adds more moisture. It will help prevent frizziness, breakage, and split ends caused by excessive dryness.
Contrarily, having an oily scalp can make your hair feel greasy and could attract more dirt.
Improper hygiene and hormonal imbalance are some of the common causes of having oily hair or scalp. Excess sebum and sweat can make your scalp a breeding ground for bacteria.
So if you have this type of hair, it's best to choose exfoliating and clarifying shampoos. The right shampoo can lift dirt and oil from the roots. It should also be capable of distributing the natural oil throughout your hair.
Identify The Ingredients
Product formulation should be part of your top considerations when choosing your shampoo. It's most especially true when you have 4C curls. The right combination of ingredients can determine a product's efficacy. These ingredients should be able to interact well when combined.
The quantity of each ingredient in the product is also a good indicator of its quality. You can see that based on the ingredient's position on the list, which you can see on the product label.
Make sure your choice contains ingredients that address your hair concerns.
Among the best elements for healthy hair are aloe vera, avocado oil, coconut oil, etc. Stay away from products containing sulfates, silicone, and parabens. Your hair will thank you so much if you do.
You Can't Go Wrong With Peppermint!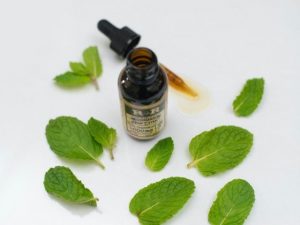 Peppermint can provide your hair with endless benefits. It contains menthol that helps enhance blood circulation within the hair follicles. If your shampoo ingredients include peppermint, it will significantly impact natural hair growth.
Moreover…
Peppermint is rich in antimicrobial properties that can treat several hair care issues. These properties can rejuvenate a damaged scalp and result in healthier curls. It effectively targets lice and dandruff problems too.
Aside from these excellent benefits, peppermint also has a powerhouse of nutrients. It contains vitamins A and C, iron, folate, omega-3, and so much more. 
Frequently Asked Questions
How Often Should 4C Hair Be Washed?
Anyone looking into how to grow their 4C hair sometimes wonders how often they should wash their hair. It might seem like a simple task, but washing your hair the wrong way can lead to some hair issues. Several things come into play to achieve a healthy hair care routine. How often you should shower your curls depends on your preference, hair type, and lifestyle.
But one thing to keep in mind is that no matter what happens, never overwash your locks by washing them daily. Doing so will strip your hair of its natural moisture. Don't go as far as not washing it either. It's only appropriate to cleanse it from any impurities like dirt, sweat, and excess oil.
Most people misunderstood how they should wash their 4C hair.
Such hair types come with tight curls, making it difficult for the natural oil to get from the roots to the scalp. Therefore, it is typically dry, brittle, and prone to breaking. It's best to check your hair daily; this is the best way to determine if your locks already need some washing.
Here's a short video you can watch to give you some idea of how to wash 4C hair:
What Ingredients Are Best for 4C Hair?
Organic and naturally derived products can do wonders for our curls. It's common knowledge among users with hair prone to excessive dryness and brittleness.
Make it a habit to read labels and learn how to understand them before making a purchase. The list is quite long, but here are some of the best ingredients that your shampoo should have:
Fatty alcohols like stearyl and cetyl

Vegetable oils like coconut, almond, jojoba, grapeseed, avocado, castor, and olive oil

Essential oils like peppermint, lemon, and lavender

Root extracts like burdock root 

Shea butter, mango seed, cupuacu, and cocoa

Herbs like flaxseed, aloe vera, marshmallow root, and slippery elm

Hydrolyzed protein like keratin, collagen, silk, wheat, and soy protein
What Is the Best Shampoo for Dry 4C Hair?
While there might be a long list of what would seem like the best shampoos for dry 4C hair, Biolage Hydrasource bagged the top spot. It brings luster back to your curls through intense moisturization and keeps them healthy too.
Final Thoughts
In summary, we hope you find our review of these top-rated products very handy. Once you choose the best shampoo for 4C hair, bringing moisture to your twist-out won't be so hard anymore.
Based on its remarkable features, we chose Biolage Hydrasource Shampoo as worthy of being the best overall. It conveniently brings back the much-needed hydration to even the most brittle strands.
Alternatively, Design Essentials Almond And Avocado Shampoo offer the best value for its exceptional performance at an affordable price. It has the best nourishing ingredients that your locks need.
With all that said, we hope you find the most outstanding hair care product that will help you meet all your hair goals in no time.