The assumption that a bald head has no hair care routine is wrong.
Why?
A clean-shaven head takes much, if not more, time than other hairstyles because the scalp is bare. We're talking sun damage, dryness, dandruff…
You risk such repercussions if you're not keen on the lotion you apply to your head.
Hence, moisturizing is one of the unavoidable steps in daily hair care for a bald head.
Therefore,
Let's talk about the best moisturizer for a black bald head. In this honest review of the top-rated moisturizers, we ranked the Bee Bald Smooth Plus as the best overall. Find out why below.
Product
Details

1. Bee Bald SMOOTH PLUS

Sun Protection

Hydrates Scalp
Combats Dryness
Locks Moisture
Controls Sebum
Reduces Fine Lines

Check Current Price

2. Mountaineer Bald Head Care

Parabens-Free

Soothing Effect
Long-Lasting Effect
Glossy Finish
Controls Sebum

Check Current Price

3. High Time Moisturizer

Prevents Dandruff

Silky-Smooth Effect
No Shine
Hydrates Scalp
W/ Tea Tree Oil

Check Current Price

4. HeadBlade HeadLube

Quck Absorbency

Perfume/Dye Free
Seasoned Brand
Non-Greasy
Matt Finish

Check Current Price

5. Bee Bald Head Polish

Organic Ingredients

Rich Formulation
Anti-Inflammatory
Too Thick
Promotes Hair Growth

Check Current Price
7 Best Moisturizers For A Black Bald Head
1. Bee Bald Smooth Plus - Best Overall
If you've attempted to moisturize your bald scalp with body lotion or aftershave, here's a product infused with ingredients suited to your present hairstyle.
We ranked it as the best overall because Bee Bald Smooth Plus is for bald heads. It means each ingredient in it does something to keep your scalp hydrated.
It'll lock the moisture on your scalp. Furthermore, once the scalp gets enough moisture daily, you'll also combat dryness - a common cause of an itchy scalp.
It's a moisturizer with sunscreen.
On top of that, it restores your scalp's health by reducing fine lines and wrinkles, two of the problems bald men face as they age. 
Pros
Active ingredients for sun protection

Formulated for a clean-shaven head

Reduces fine lines

Hydrates your scalp

Controls sebum production to prevent dandruff
Cons
Takeaway
A build-up of oils on your scalp can cause dandruff. Therefore, the Bee Bald Smooth Plus controls oil production and hydrates your scalp. It also offers sun protection and reduces wrinkles on your scalp.
---
2. Mountaineer Brand - Best Head Balm
It's another product formulated for a bald head, so don't worry about harsh chemicals that'll cause an itchy scalp or leave you with a dry scalp. To that effect, Mountaineer Brand balm is non-greasy to prevent product build-up.
Its purpose is soothing and hydrating your bald scalp, so its formulation includes beeswax, essential oils like grapeseed oil, and plant extracts. Additionally, it controls sebum secretion to prevent that nasty shine that bothers you so much.
It also gives a glossy finish when you use just enough and rub it evenly on your scalp.
This balm has a thick consistency that emulsifies quickly. Therefore, it doesn't leave product residue or cause flakes of dead skin cells.
Further, its scent is not overpowering despite having several essential oils.
Pros
Parabens-free

Absorbs quickly and no greasy results

The scent is likable, not overpowering

Long-lasting moisturizing effect

Easy to apply
Cons
May feel sticky
Takeaway
Bald men rarely get products meant for a clean-shaven head, but Mountaineer Brand balm is taking care of that situation. It's offering a formulation that tackles issues of a dry, bald scalp.
---
3. Dare To Be Bald - Best Budget Option
Dare To Be Bald is a thin lotion that your scalp absorbs quickly, so it moisturizes without making your head shine. It has a soothing effect because it contains tea tree oil. When you massage your scalp with it, after shaving, it calms it.
On top of that, it eliminates dandruff after consistent use by preventing dryness.
Lastly, Dare To Be Bald is the best lotion for a bald head as it lasts longs on your scalp.
Pros
No shine

Soothes your scalp

Treats and prevents dandruff

Long-lasting 
Cons
Takeaway
Dare To Be Bald's formulation hydrates your scalp and leaves it silky smooth at a budget-friendly price.
---
4. HeadBlade HeadLube - Best After Shaving
When you apply HeadLube after shaving, it soothes your scalp, and it stays on for hours. You can rub it for quicker absorption, but even if you don't, your scalp absorbs it all.
In about a minute, it dries and leaves you with a matte finish.
Further, you're getting the best since HeadBlade is renowned for its range of hair products for men.
Pros
No perfumes or dyes

A matte finish to prevent a shiny scalp

A seasoned brand in hair care for men

Non-greasy
Cons
Your scalp may shine slightly.
Takeaway
HeadBlade makes hair care for men look so easy by formulating products suitable for men's hair care problems. Its HeadLube contains no perfumes or dyes, and it's non-greasy. When you apply it evenly, it seals the hair moisture and gives you a matte finish that'll make heads turn.
---
5. Sweet Comb Chicago Bee Bald Polish - Best Natural Shine
Bee Bald makes your scalp shine naturally by sealing the moisture to prevent scalp dryness.
How does it do that? This scalp sheen contains beeswax that seals the hair moisture.
It also contains a range of oils.
To name but a few, you'll be polishing your scalp with a formulation of avocado, lavender, jojoba, coconut, and almond oils. Avocado and lavender oils stimulate blood flow in the scalp and also unblock hair follicles.
If you've shaved your head so that your hair grows back evenly, the jojoba and hemp oils in this head polish will thicken it as it grows.
Bee Bald also has anti-inflammatory oils, such as sunflower oil, to counter scalp issues like dandruff. Lastly, it comes in a travel-sized tin to carry with you every day.
Pros
Rich formulation of natural oils

Oils in it promote hair growth

Anti-inflammatory

Organic ingredients

Soothes your scalp
Cons
Too thick, difficult to spread
Takeaway
This Bee Bald Head Polish is thick because it contains beeswax. Though it might be difficult to scoop, you'll love the sheen on your scalp as the beeswax prevents hair moisture from escaping.
---
6. Teatree Moisturizer - Best Oil For A Bald Head
As you massage your scalp, the rich blend of essential oils like tea tree and lavender soothe your scalp and fix dryness. If you're worried about shining, the scalp absorbs Teatree Hair and Body Moisturizer quickly.
It doesn't leave product residue that may cause flakes, and it's not irritating as it contains natural ingredients.
Further, since this is a hair and body moisturizer, you can also massage it on your beard to boost beard moisture and strengthen the hair shafts. 
Pros
Pleasant smell

Suitable for hair and body

Soothes and massages your scalp

No shine and no product residue
Cons
Takeaway
Though you are bald, you should moisturize your scalp daily. This Teatree Hair and Body Moisturizer prevents dryness and soothes your scalp. Use just a little every day.
---
7. Ancient Greek Remedy Oil - Best Essential Oils Blend
Oil is easier to apply to your scalp because a small amount will cover the scalp. Hence, you'll use this bottle of Ancient Greek Remedy Oil for a long time.
It might even tempt you to apply it to other parts of your body. If it does, it's okay because this formulation suits your hair, face, nails, and skin.
Back to the scalp issue, the rich oils in this bottle will hydrate and smoothen your scalp since it contains almond oil, grapeseed oil, and lavender oil.
As the almond oil firms your skin, the grapeseed oil moistens your scalp, and lavender treats that bothersome itch.
This formulation also treats eczema and scalp psoriasis.
Pros
Treats scalp irritation

Moisturizes the scalp

Prevents dandruff

Each application uses a small amount
Cons
May make your scalp shine.
Takeaway
To use just a little of this oil so that your scalp doesn't shine, put it in an applicator bottle, apply a small amount, and massage your scalp gently. Soon, you won't have flakes of dead skin cells. This oil will leave you with a smooth, healthy scalp.
---
We have looked at a few of the best oils, balms, and lotions for a bald head. Before we conclude this review, let's look at,
How To Choose The Best Moisturizer For A Bald Head
Here's a four-point checklist:
1. Does It Make Your Head Shine?
The last thing on your mind is to make your bald head shine. Therefore, choose products with a glossy or matte finish. For example, HeadLube, in our review above, has a matte finish. You can also reduce the shine by applying just a little moisturizer if your scalp shines naturally.
2. Choose Natural Ingredients
Irritants cause or exacerbate scalp problems like shaved head dandruff and eczema. Look out for fragrances, dyes, and acids as they irritate a bald head.
Some acids, such as glycolic acid, boost hair moisture and hair strength, but they can also hurt your scalp. For that reason, choose a product formulated for a clean-shaven head because, when you have no hair, you don't need an acid that strengthens hair.
As you watch out for harmful ingredients, look for products labeled as all-natural to treat your scalp to nature's soothing oils and plant extracts. One common natural ingredient in balms is beeswax.
It stiffens the mixture to increase the elasticity of the scalp moisturizer. Hence, when you apply a moisturizer with beeswax, it lubricates your scalp and creates a barrier that prevents moisture loss. The outcome is a soft, moisturized bald head.
Essential oils are also good on your scalp because they have plant-based nutrients. Further, a product with essential oils in raw form contains a high concentration of each, so no harmful chemicals.
Some of the essential oils in the products we've discussed above are,
Almond oil - softens your scalp & removes dead skin cells

Clary sage oil - boosts hair growth

Tea tree oil - an antibacterial oil

Grapeseed oil - for shine and moisture

Lavender oil - prevents a dry scalp and treats inflammations
3. No Product Residue
A greasy moisturizer will leave residue on your scalp, and if your shampoo doesn't wash your scalp well, you'll notice flakes. These result from a combination of sebum and all the products you've used on the scalp. 
4. Sun Protection
UV rays may burn your scalp. Additionally, if you intend to regrow your hair after shaving it, using a moisturizer with UV protection prevents damage that can affect hair growth.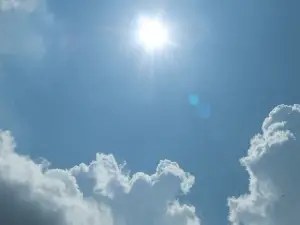 When you prioritize these four points when shopping, you'll buy the best moisturizer for black men.
Now, let's find answers to:
Frequently Asked Questions 
Is It Safe To Use A Regular Body Lotion For Bald Heads?
No, it's not! A body lotion's formulation isn't focused on stimulating scalp blood flow, unblocking hair follicles, or treating an itchy scalp. These are some of the problems bald men face. Moreover, the best lotions for dark skin may increase flakes of dead skin cells as lotions are greasier.
You'll also note that body lotions don't stimulate hair growth, yet some bald men still hope to grow hair. Therefore, even though the best body lotion for black skin may have the same essential oils as moisturizers for a shaved head, their formulations may not take care of your scalp.
Why Use A Moisturizer For A Shaved Head?
A shaved head loses moisture faster than any other hairstyle because there's no barrier between the skin and the sun. Furthermore, you may shave too close to the scalp that you irritate it.
When you wash such a scalp with harsh shampoos and forget to moisturize it, you may end up with blisters, wounds, or an itchy scalp. Think of moisturizers as a hydrating, soothing, healing hair care essential so look for the best shampoo for bald head. 
Can I Use Coconut Oil To Moisturize After Shaving My Head?
Yes, you can. Coconut oil has many benefits for the hair and scalp. It contains capric and caprylic acids and has healing properties that treat wounds caused by shaving razors. These two acids have antibacterial and antifungal properties.
Find out how to keep your bald head moisturized with these tips:
Secondly, coconut oil is a moisturizer that boosts skin hydration to prevent a dry scalp.
Read Also: Bald Black Man Head Care Tips
Final Thoughts
A bald head needs a moisturizer suited to such a hairstyle. For instance, Bee Bald Smooth Plus is specifically for a bald heads. It has an SPF 30 sunscreen, plus it reduces fine lines and wrinkles. It'll make having a shaved head feel exceptional because it keeps the scalp hydrated.
If you'd like to try a cheaper moisturizer with almost similar benefits, opt for Dare To Be Bald. It's a moisturizing lotion that fights dandruff, hydrates, and soothes your scalp after shaving. However, it doesn't contain sunscreen.