It's all fun and games until grease builds up in your 360 waves and makes them dull and frizzy.
We hope it hasn't come to that yet.
Or has it?
Well, you need a clarifying shampoo fast.
Do you know some shampoos also have wave-forming powder that maintains your waving pattern?
We'll let you in on such tips as we list down the best wave shampoo, starting with SheaMoisture Manuka Honey & Mafura Oil. 
Best 360 Wave Shampoo Reviews: 6 Top Picks
1. SheaMoisture Manuka Honey & Mafura Oil - Best Overall
The SheaMoisture Manuka Honey & Mafura Oil is a set offering a shampoo, conditioner, and hair masque, so we crowned it the best shampoo and conditioner for waves.
As such, it's economical because you have everything for your wash day routine. This sulfate-free set has nourishing properties to renew the moisture content in your 360 waves. Thus, your hair will maintain its shine for healthy-looking 360s.
Since waves accumulate pomade and other products necessary when brushing it, you need a clarifying shampoo that can wash away residue. This set from SheaMoisture removes all product residue without stripping off moisture, and the hair masque deep conditions it to withstand the rigors of brushing.
It has many natural ingredients, such as organic shea butter and honey for moisture and baobab oil to strengthen your hair shafts.
It might sound like strength isn't a priority since 360s waves form on short hair, but brushing it about 15 minutes per session is not for brittle, weak hair shafts.
SheaMoisture Manuka Honey & Mafura Oil has a honey scent that isn't something of concern as it's not overpowering. Plus, you can use this set on damaged hair to treat it with nourishing ingredients.
Pros
A set of three crucial products

Clarifying shampoo

Natural ingredients

Moisturizing agents

A masque to deep-condition 360s

Suitable for color-treated and damaged hair
Cons
Takeaway
SheaMoisture Manuka Honey & Mafura Oil is a set with a clarifying shampoo to remove product buildup and a hair masque to hydrate your 360s after washing them. It hydrates damaged, dry, or color-treated hair with shea butter, fig extracts, and other natural ingredients.
---
2. Sun Bum Curls & Waves Shampoo - Best Budget Option
Its list of natural ingredients reads long. In addition to the favorites like coconut oil, kukui nut extract brings moisturizing properties, and banana fruit extract supplies antioxidants to treat scalp problems.
As its name suggests, Sun Bum Curls & Waves Shampoo suits wavy, curly hair as it moisturizes it to prevent frizz and breakage.
It also maintains your curls and waves, another plus for wavers as you don't need a product that makes you start from scratch after shampooing.
On top of that, it's about half the price of other brands we'll talk about in this review, and it has a mild scent that won't linger all day long.
Pros
Suitable for wavy, curly hair

Mild scent

Prevents inflammations on the scalp

Budget price

Curl enhancing
Cons
Too heavy for some hair types
Takeaway
The Sun Bum Curls & Waves Shampoo fights frizz by moisturizing and strengthening your hair. It's the solution for wavy or curly hair that needs hydrating properties of coconut oil and kukui nut extract.
---
3. WaveBuilder Wash In Waves - Best For Product Buildup
WaveBuilder is famous for its range of products targeting wavers. The WaveBuilder Wash In Waves is specifically for wavers, not for other hairstyles. Wavers use so many products, such as pomades, and these build up in the hair.
This shampoo clears the residue so that nourishing agents in your hair moisturizer can penetrate the hair shaft.
Another outstanding feature is its wave forming ability, which enhances the wave patterns after shampooing.
It has other good ingredients like wheat protein to strengthen your hair shafts. Even though it comes from a brand targeting wavers, we couldn't list it as the best 360 wave shampoo because it has some harsh ingredients not suitable for texture hair.
For instance, it contains surfactants that may over-cleanse your scalp and expose it to elements like the sun.
Pros
Eliminates residue

Builds waves

Renown brand

Manufactured for wavers
Cons
Contains over-cleaning ingredients
Takeaway
WaveBuilder Wash In Waves targets wavers only, so its formula suits this hairstyle. For example, it has wave-forming ingredients to create 360 patterns as you shampoo your hair. It's thorough on buildup, eliminating the residue of pomades and other products.
---
4. SheaMoisture Curl & Shine Shampoo - Best For Thick Hair
Here's another product from SheaMoisture, proof that it's a leading haircare brand. The SheaMoisture Curl & Shine Shampoo doesn't contain ingredients that dry your hair, such as phthalate, dye, and parabens.
Its deep cleansing removes grease so that your hair retains its natural shine and allows nutrients to reach the cuticle. If you're a waver with straight hair, you'll benefit from the curl-enhancing properties of this shampoo.
It also contains coconut oil that hydrates and protects your 360s from moisture loss that can cause frizz and breakage.
Another quality ingredient is hibiscus to prevent dandruff, regulate sebum production and strengthen your hair roots for healthy-looking waves.
Given that 360s involve continuous, aggressive brushing, you need such protection to avoid damage to your hair and scalp. It also has neem oil, which stimulates growth and treats scalp conditions that may arise from brushing or sun exposure.
The SheaMoisture Curl & Shine Shampoo is suitable when wolfing as it prevents frizz. 
Pros
Moisturizes

Softens your hair

Natural shine

Pleasant coconut scent

Non-greasy

Eliminates frizz

Treats the scalp

A composition of natural ingredients
Cons
Takeaway
The SheaMoisture Curl & Shine Shampoo enhances waves without being greasy. It strengthens the roots and treats annoying scalp conditions like dandruff. Its composition uses many natural ingredients like neem and coconut oils.
---
5. SexyHair Texture Clean Wave - Best Texturizing Shampoo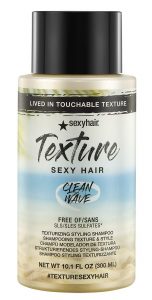 It's the kind of shampoo you need to turn straight hair into 360 waves as it texturizes it to hold waves longer.
The SexyHair Texture Clean Wave has sea salt to open the cuticle and thicken the hair shafts to give you a textured beachy look.
Plus, it has other natural ingredients like coconut oil to prevent frizz and shea butter and honey for hair moisture.
This combination of ingredients strengthens your hair to withstand the many combing sessions that will define your 360 waves.
Pros
Texturizing agents

Suitable for straight hair

Nourishes and moisturizes

Prevents hair breakage
Cons
It may have a drying effect.
Takeaway
SexyHair Texture Clean Wave makes it possible for people who love 360s, but their hair is too straight to form a pattern. It texturizes and prevents frizz while also moisturizing your hair.
---
6. Cantu Shea Butter - Best 3 In 1

Cantu is a label that we associate with products for dry, coily, and curly hair. Cantu Shea Butter is no different as it's a 3 in 1 for dry hair. It's a shampoo, conditioner, and body wash.
Being a 3 in 1 eliminates the tiresome process of shopping for many products to maintain your 360s, proof that growing waves isn't complicated.
Its shea butter formulation keeps your hair and scalp nourished and soft so that it's easy to maintain with the
best wave brush
.
It also contains hemp seed oil, whose benefits include preventing your hair from absorbing a lot of water and reducing breakage from combing. Further, it has tea tree oil, so you'll not worry about inflammations on your scalp or flakes. 
Pros
3 in 1 formulation

Natural ingredients

Prevents inflammations

Hydrating properties

Safe for use on your body
Cons
Takeaway
Cantu Shea Butter takes care of your hair and your body. It's a shampoo and body wash with deep conditioning properties from natural ingredients, such as shea butter and tea tree oil.
---
Which qualities stood out for you in our reviews? Or rather:
Which Shampoo Is Good For Waves?
We'll tell you our top pick later. First, let us discuss the qualities of the best shampoo for 360 waves. It should have...
Natural Ingredients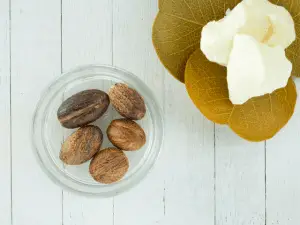 Always wash your scalp and hair with a formulation that boosts hair moisture rather than takes away the shine and health to replace it with frizz and breakage. Do you know which ingredients can cause such damage? They include alcohols, phthalates, and surfactants.
Therefore, look out for such ingredients on your bottle of shampoo. You're better off with essential oils like almond and coconut oil or fats like shea butter and kukui nut extract. Essential oils moisturize, soothe your scalp, and deep condition your hair, and they come from nature; therefore, they are less likely to irritate your scalp.
On top of that, you'll be combing your hair vigorously several times a day, so it needs nutrients to strengthen it and protect your scalp from inflammations. 
Clarifying Ingredients
Pomades and other products cause buildup that needs a clarifying shampoo. If you don't use one, you'll block nourishing agents from penetrating your hair shafts. However, the active ingredient in your shampoo shouldn't be a surfactant like sodium Laureth, as it'll strip off more moisture than it can add to your hair.
The shampoo should also:
Suit your Hair Type
Even though we are all wavers, we have different hair types. Yours might be straight hair in the 1a to 1c range, while mine is coily hair in the 4b or 4c group.
My hair needs a shampoo with moisturizing properties as the coils prevent sebum from reaching the tips, whereas you need a texturizing shampoo to give your straight hair some curls to form 360s patterns. When you know your hair type, you'll know its weak points.
Find out your hair type with this test:
Lastly, your shampoo should:
Moisturize Your Hair
A shampoo clears everything in your hair indiscriminately. It'll not differentiate between sebum and grease. Therefore, afterward, you'll have a clear scalp stripped off sebum. You risk having brittle hair and scalp inflammations.
The only way to prevent such outcomes is to clear dirt and grease from your hair but leave it nourished with nutrients. We are talking about using shampoo with emollients and humectants like honey, shea butter, and jojoba.
Now, grab the bottle of shampoo in your bathroom and count the number of hydrating ingredients in it. If there are none, it's time to go shopping.
Other qualities to expect in the best shampoo and conditioner for 360 waves are anti-dandruff and wave-forming properties. It should also soothe your scalp and strengthen your hair shafts.
Read Also: How Long Does It Take To Get Waves?
Frequently Asked Questions (FAQs)
Can You Use Any Shampoo For Waves?
Yes, as long as it nourishes your hair and removes product residue. It should also suit your hair type and match the qualities we've highlighted above. Further, minimize the washes to avoid leaving your hair dry and brittle, and deep condition it after every wash.
Is Shampoo Bad For Waves?
No, a shampoo that removes product buildup enhances your 360s by keeping your hair healthy. Also, washing your hair with a moisturizing shampoo and then massaging it with a deep conditioner seals your hair to avoid moisture loss as you grow your 360s.
A shampoo also adds shine eliminating the need to use too much pomade to hide the dullness of your 360 waves.
What's more, a shampoo contains ingredients to strengthen your hair and prevent breakage. There are also unique shampoos like texturizers that enhance your waves.
Have we convinced you to get one? If not, see our top picks in:
The Verdict
We ranked SheaMoisture Manuka Honey & Mafura Oil as the best shampoo and conditioner for waves because it's a clarifying shampoo that removes grease and other dirt in your 360 waves. It also comes with a hair masque to deep condition your hair so that it withstands brush strokes.
You can also lower your budget by going for Cantu Shea Butter 3 in 1 for hydrating properties. It's about half the price of the SheaMoisture Manuka Honey & Mafura Oil. If these two did not meet your needs, look through our list above for one that suits your hair type.