Wave cream, gel, or pomade should be lightweight, have a strong wave hold and rinse out fast.
So?
What do you look for when shopping for hair grease?
If the features I've mentioned tops your list, you'll find valuable information in this review. We've analyzed top wave greases based on such product features.
It's a thorough, informative review, and in it, we've ranked Sportin' Waves as the best wave grease for three reasons. We've explained below.
Product
Details

1. Sportin' Waves Maximum Hold Pomade

Leading Brand

Excellent Hold
No Residue
Lightweight Mix
Inexpensive
For Short & Wavy
No Lingering Scent

Check Current Price

2. Lusters S-Curl 360 Wave Control Pomade

Healthy,Shiny Waves

Easily Spreads Out
No Residue
Washes Out Fast
Doesn't Irritate
Malleable

Check Current Price

3. Suavecito Oil Based Pomade

Stunning Shine

Stays On For Hours
Holds 360s Firm
Has Beeswax
Has Petroleum Jelly
Hard To Wash Out

Check Current Price

4. Layrite Superhold Pomade

So Natural Looking

Water-Only - Rinsing
Non-Greasy
Firm Hold
Lasts Long
20+ Yrs. In Industry

Check Current Price

5. REUZEL Pink Pomade Grease

Eliminates Clumping

Heavy Hold
Oil Based
All-Weather
Thick Formulation
Softening

Check Current Price

6. Cantu Shea Butter Men's Cream Pomade

No Product Build-Up

No Irritation
Softening
Moisturizing
Masculine Scent
Lightweight Grease

Check Current Price

7. Pacinos Pomade - Firm Hold

Enhancing Matte-Paste

Easy To Apply
Water Soluble
Lovely Scent
Short/Long Hair
A Bit Pricey

Check Current Price

8. Rocky Mountain Firm Hold Pomade

Cost-Effective

Lasting Firm Hold
Travel-Size Tub
Easy To Apply
Washes Out Fast
Pleasant Scent

Check Current Price

9. Hair Craft Co. Gel Pomade

Dries Quickly

Lasts All-Day
Pleasant Manly Scent
Easy To Wash Out
Natural Shine Look
Water Soluble

Check Current Price

10. Cold Label Wolfin Pomade

Value For Money

Healthy Formulation
Appealing Shine
Holds Strands Longer
Non-Greasy
Can Feel Heavy

Check Current Price
10 Best Products For 360 Waves Reviewed
1. Sportin' Waves - Best Overall
I'll start by listing the three reasons that made Sportin' Waves Pomade our best overall pomade.
First, it's one of the cheapest pomades in the market so you can use as much as you want and still afford more. But, you may not even need an extra tub as you use a small amount every round.
Two, who doesn't know Softsheen Carson is a leading brand in hair grooming? This brand is the name behind this pomade.
Three…
Its formulation is specifically for waves, so it gives you maximum hold.
As a bonus point, Sportin' Waves has a faint fragrance that doesn't linger.
Since it's a pomade, it might take a few more minutes to rinse out. However, the extra minute or so will ensure you have no residue so that your scalp can breathe.
Pros
Excellent hold

For short and wavy hair

Leaves no residue

Lightweight mixture

A wave grease from a leading grooming brand
Cons
Takeaway
The holding power of Sportin' Waves is commendable. On top of that, you apply a small amount, its scent isn't overpowering, and it's affordable.
---
2. Lusters S-Curl - Best Budget Option
Lusters S-Curl is a 360 waves pomade; therefore, you're getting a formulation that's suitable for your present hairstyle. To that effect, it's lightweight, and it washes out easily as product build-up can cause scalp irritation.
What's more, Lusters S-Curl is a good wave grease as it's malleable and it spreads effortlessly.
After your morning brushing and greasing routine, you'll have healthy, shiny waves.
Pros
You'll have shiny, healthy waves

Easy to spread out

No greasy residue on your hands

Lightweight
Cons
It doesn't hold waves for long

May irritate a sensitive scalp
Takeaway
You know it's a keeper when it doesn't leave your hands and brush handles greasy. Lusters S-Curl doesn't leave product residue, and it's easy to spread.
---
3. Suavetico Oil-Based Pomade - Best Oil-Based Grease
Suavetico is a market leader, and it has a range of pomades. Of these, the oil-based pomade has the best shine because it has beeswax and petroleum jelly.
These ingredients also make it stay on when your scalp is sweaty, such as on the days you're working out.
The downside of such a hold is that it'll take you some time shampooing your hair to wash all the oil out.
But, that's a small problem given that you'll have enjoyed firm 360 waves the whole day.
Pros
Your waves will have a stunning shine.

The pomade stays on for hours.

You need a small amount every round.
Cons
The oil in it makes it difficult to wash out.
Takeaway
If there's a task that'll bore you when managing your 360 waves, it's restyling during the day. Hence, using a pomade like Suavetico that holds your 360s firm, whether it rains or shines, prevents that dilemma.
---
4. Layrite Superhold Pomade - Best Natural Ingredients
For perfect 360s, Layrite Superhold Pomade produces a ripple effect all around your hair. It's great even on thick, coarse hair grouped in 4C hair type.
When you use it, you'll be managing your hair with a blend of natural ingredients like coconut and castor oil, both excellent in moisturizing and treating a dry scalp.
The shine is so natural-looking you'll not even look like you just greased your hair.
Further, to rinse it out, you only need water. This pomade works even in humid weather where thick hair seems to have a mind of its own. Lastly, Layrite is a leading brand in grooming products, with over 20 years in the industry, so you're getting the best from the best.
Pros
Non-greasy

Not a hardening gel

Lasts long

A firm hold on hair
Cons
Too much of it can cause flakes

The vanilla scent is strong
Takeaway
Coarse hair needs a pomade that moisturizes it as it firms the 360s. Derived from coconut and castor oils, this Layrite Pomade is one of the best natural hair products for 360 waves. It keeps your hair healthy and holds the waves firmly throughout the day.
---
5. Reuzel Pomade - Best For Variety
This grease suits thick and curly hair, which is the hair of most African American men with 360 waves. If you don't know whether to get a heavy or medium hold, low or medium shine, Reuzel has a collection of pomades for each of the features I've mentioned.
This particular one in our review is a strong-hold, medium-shine, oil-based pomade. Sounds like a mouthful? Don't worry, I'll explain. It'll make your waves pop, but it won't make them shine excessively.
The beeswax in it seals moisture and eliminates clumping that can make brushing during wolfing painful.
On top of that, it'll make your hair shine throughout, unlike the case with water-based pomades.
Pros
Heavy hold for hours

An oil-based formulation that holds regardless of the weather

Thick beeswax pomade, so you only use a little

Excellent on thick hair
Cons
The oil-based formulation is difficult to scoop out

It'll need shampoo to wash it out
Takeaway
Reuzel gives you a heavy hold to last throughout the day. It also softens and shines your hair.
---
6. Cantu Shea Butter Pomade - Best Cream Pomade
When you have hemp seed oil, shea butter, and coconut oil in one pomade, you'll not complain about dry hair. Cantu Shea Butter Pomade is the best wave grease for nappy hair because it has this combination.
How does that help your hair? It means no itchy, irritable scalp or dandruff.
Such can make wave formation painful and unattainable because you can't brush an irritated scalp.
Also, this pomade is non-greasy, and it leaves no residue on your waves.
Pros
Lightweight grease

Masculine scented

No product build-up

Softens even coarse hair

Moisturizes your hair
Cons
The hold isn't long-lasting; therefore, you may use more pomade.
Takeaway
Cantu Shea Butter Pomade has natural ingredients like coconut and hemp seed oil to moisturize your hair. Such natural ingredients are excellent on coarse hair as it needs additional moisture.
---
7. Pacinos Pomade - Best Clay Pomade
Waves are sleek, so if you add more grease to them, they don't have a natural-looking shine. Thus, Pacinos doesn't have extra shine because it's a matte paste; it enhances what you have already.
You don't want waves falling flat on your head, so you need a pomade that holds the waves until it's time to wash the pomade off in the evening.
Pacinos Pomade does that, and it's so easy to apply as all you do is rub it between your palms and grease your wet hair.
Pros
Lovely scent, not overpowering

Easy to apply on any hair type

Suitable for both long and short hair

Water-soluble for easy removal
Cons
Takeaway
No one wants overly shiny hair. Hence, Pacinos gives you a medium shine, and it's for both long and short hair. It's water-soluble, so it washes out of your hair fast.
---
8. Rocky Mountain - Best Water-Based Pomade
There's a lot more pomade in this one than in other tubs, as it comes in a 5-ounce tub. Further, its light, pleasant scent won't compete with your aftershave or cologne.
The wave hold is outstanding and long-lasting, given that Rocky Mountain contains beeswax.
Plus, you'll save time in the morning as it's so easy to work this pomade into your hair.
Sometimes, you may notice clumps, but they clear out as you brush your hair. Finally, this grease washes out fast when you shampoo your hair. 
Pros
Firm hold that lasts

Good for thick hair

Travel-sized tub
Cons
The firm hold lasts for about 10 hours.
Takeaway
A pomade that lasts for about 10 hours is excellent as that's even two hours over an average working day. Additionally, Rocky Mountain Pomade comes in a pocket-sized tub that you can carry with you when out longer than 10 hours.
---
9. Hair Craft Gel Pomade - Best For Semi-Matte Finish
Who wants to reapply pomade during the day? It's a process we all prefer to do once and go on with other activities.
Hair Craft Gel Pomade promises you can stop worrying about your waves as soon as you apply this water-soluble pomade in the morning. It's for all hair types, even thick, curly hair.
Another feature that'll make you love it is its semi-matte finish. Hence, it dries quickly, meaning less grease on your durags.
Pros
Semi-matte finish for a natural shine

Dries fast to prevent grease build-up

Easy to wash out

A pleasant, masculine scent that isn't overpowering

A firm hold that lasts all-day
Cons
Thick hair uses a lot of it.
Takeaway
Your hair will absorb this gel-like pomade quickly, and it'll hold your waves. The semi-matte finish will make your 360 waves shine naturally.
---
10. Cold Label - Best Wolfing Pomade
Wolfing can turn your hair into an unmanageable, textured mess, so with pomade, you have a firm hold to keep your hair under control. You'll only need a small amount of Cold Label Pomade every round, so one tub will serve you for a long time.
Another feature worth noting:
It has a pleasant smell you can withstand the whole day.
Additionally, this pomade is lightweight; thus, it won't change your wave pattern.
The ingredients in it will also boost hair strength and growth. It has tea tree oil for antifungal properties, lavender oil for hair growth, and shea butter to reduce scalp irritation.
Hence, after wolfing for a few weeks, you'll have stronger hair that can withstand daily brushing.
Pros
An appealing shine

The firm hold keeps your strands together for hours.

A formulation for healthy hair and scalp

No greasy build-up after use
Cons
Heavy, it can cause build-up.
Takeaway
Pomade is not as light as moisturizing oil, so it might feel heavy as you scoop it. To prevent build-up, use a small amount of Cold Label Pomade for an unmatched hold and sheen. It's what you need during the wolfing stage.
---
We've reviewed some of the best products for 360 waves, so now we turn our attention to features that differentiate these products.
Thus...
Tips On How To Choose The Best Wave Grease
There are so many products in the market that you have to compare at least three of them. When doing so, here are a few tips.
Look Out For Harmful Ingredients
When thinking about the best way to get waves, you still have to worry about hair moisture and hair growth. Consequently, the ingredients in your pomade should boost hair health. Alcohol is one ingredient that won't do that.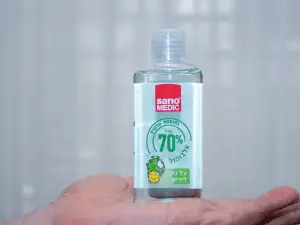 Instead, it'll strip off hair moisture, and your hair will break as you brush it. Moreover, when you have dry hair, the scalp isn't in good health either. That being the case, you may suffer from dandruff.
Also...
Is The Pomade Oil-based Or Water-Based?
I'll point out a few differences, and you be the judge.
Water-Based Pomade Features:
Easier to apply

Rinses out easily without shampoo

A smooth consistency
Oil-Based Pomade Features:
Is the traditional pomade

Has a heavy hold

A greasy formulation

May affect acne-prone skin

Requires the best wave shampoo to wash out

May clog hair follicles
Next...
Does It Suit Your Hair Type?
Let's use some of the greases in our review to answer this question. Cantu Shea Butter Pomade has a combination of natural ingredients that boost hair moisture, even for coarse hair. Therefore, it's the kind of pomade a black man can use on his textured hair. 
Layrite Superhold Pomade and Sportin' Waves can also help a black brother add some sheen to his waves. Our hair is already suffering from moisture loss that may cause hair breakage. Hence, the grease shouldn't make your hair unmalleable; choose light pomades.
Overall, remember the points we highlighted in the introduction.
"A good pomade is easy to wash out, it gives you a good hold, and it's lightweight."
Before we sum up our discussion, let's answer some questions about pomades. 
Popular Questions About Wave Grease
Do You Have To Put Wave Grease Every Day?
Too much grease will cause product build-up. Moreover, if you brush hair that's too greasy, then you'll use more pressure and possibly cause hair breakage. Therefore, grease it up to three times a week. Grease only adds hold to your waves, so the actual work you need to put in is brushing your hair often.
Here's why it is important to put grease on waves and moisturize it.
Is It Okay To Put Wave Grease Without Washing Your Hair?
No, it's not if your hair is greasy. If you're reapplying because the first application in the morning wasn't enough, there's no harm in that. However, if you're already sweaty and there's too much residue, adding more grease won't help because it won't reach your hair shafts. Furthermore, you'll be sealing dirt and residue on the hair follicles and increasing the chances of flakes.
Is Homemade Wave Pomade Effective?
Yes, if you have the right ingredients, such as shea butter, castor oil, beeswax, jojoba, and coconut oil. A DIY pomade doesn't have preservatives like parabens, so it's not harmful to your hair. Additionally, you use fresh ingredients. The downside of making pomade at home is the tiresome process, not knowing the ingredients to mix, and wastage as you have no preservatives.
If you're considering homemade wave pomade because you haven't found a product you like, then you may want to read our verdict below.
Read Also: Pomade vs Gel: What's the Difference?
In Conclusion
Sportin' Waves is the grease a black man should consider in 2021. Why? It has an excellent hold, it's lightweight, and it won't cause product build-up. Additionally, it's from Softsheen Carson - a leading brand.
If you'd like something else for your 360 waves at an affordable cost, try Lusters S-Curl. This lightweight pomade spreads and rinses out easily.