Previous research shows that 80% of black men experience shaving bumps because of their curly hairs. These bumps commonly happen when cutting the hair underneath the skin's surface.
Therefore...
If you're experiencing this problem, it is perchance that you're now looking for possible solutions online. Likewise, we are aware of how it can quickly get overwhelming; so, we came up with this article.
We rounded up these black men shaving cream reviews to make your search for the best shaving cream for a black man a lot easier. Keep reading and find out how Cremo Shave Cream stood out from the other products.
Product
Details

1. Cremo Barber Grade Original

Gentle On Skin

No Razor Burns
Citrus Fragrance
Travel-Friendly Tube
Concentrated Form
Easy Application

Check Current Price

2. JACK BLACK Supreme Cream

Triple Protection

Softens Skin
Soothing
Creamy Lather
No Razor Burns

Check Current Price

3. Bevel Shaving Cream for Men

Ultimate Skin Care

Great For Coarse Beard
Aloe + Shea Butter
Hydrating
Non-Greasy

Check Current Price

4. The Art of Shaving Sandalwood Shaving Cream

Ideal For All Skin Types

Economical
Sandalwood Scent
Rich Lather
Long-Term Use

Check Current Price

5. Proraso Shaving Cream

Unique Formulation

Softens Hair
Eucalyptus Scent
Thick Lather
Hydrates Skin

Check Current Price

6. Edge Soothing Aloe Shave Gel

Keeps Natural Moisture

Cooling Sensation
Smooth Shave
Easy Wash Off
Hydates Skin

Check Current Price
2023's Best Shaving Cream For Black Man Reviewed
1. Cremo Barber Grade Shave Cream – Best Overall
Black men shouldn't have to give up a decently shaved look to avoid these unsightly bumps from happening. Nevertheless, Cremo came up with this exciting innovation that lets you say finally say goodbye to nasty razor bumps.
They offer this shave cream in various scents, but one distinct smell you will love is the refreshing citrus fragrance.
In addition to promising you remarkably smooth skin, the cream further ensures that you are free of nicks and cuts from shaving.
It's hardly surprising how it quickly became a brand that stands out for the best shaving cream for a black man. This cream allows you to straightforwardly glide your blade to a smooth-shaven look devoid of worrying about any irritation.
Pros
Subtle, refreshing citrus scent

Effective prevention for razor burns

Perfect tube container for traveling

Easy application

Gentle to skin
Cons
Minimal lather

More suitable for those with minimal facial hair or those who need a quick shave

Requires re-application for shaving multiple passes with your razor
Takeaway
Cremo has a highly-concentrated formulation, so you might sometimes have to deal with the cream getting stuck between the blade. But that's nothing that some tissue and running water can't fix. The product still deserves your second look and still deserving of the top spot.
---
2. Jack Black Supreme Cream Shave Lather – Best Value
Like Cremo, Jack Black is also an excellent shaving cream, except that it's more of a translucent-type lubricant. Those who are more familiar with creams having thick consistency might be in for a surprise when using Jack Black for the first time.
The excellent combination of soybean oil and macadamia nut oil contributes to the cream's "triple cushion" feature.
It means enhanced skin protection from cuts and irritations that shaving can sometimes cause.
Among the many things that make Jack Black among the best shaving products for African American males, its lightweight feel on the skin is truly remarkable. It doesn't even drip down to your throat, but instead, it effortlessly slides through the skin as you shave.
Pros
Provides triple protection

Softens and soothes the skin

Creates a creamy lather

Suitable to use with or without a brush

Reduces ingrown hairs

Effective razor burn protection
Cons
Not 100% fragrance-free

A little pricey

Not foamy enough
Takeaway
This shaving cream could be a little expensive, but it's definitely worth the price for its overall performance, effectively protecting you from nicks and cuts when shaving. Although, if you're allergic to fragrances, you might want to reconsider your options. It's not entirely scent-free.
---
3. Bevel Shaving Cream for Men – Best Moisturizing
If you're in search of the best shaving cream for a black man with coarse and curly hair, then this shaving cream from Bevel is worth considering. The powerful duo of aloe vera plus shea butter already speaks volumes in the ultimate skincare you deserve.
It perfectly soothes, moisturizes the skin, allowing your razor to slide through your skin with no sweat.
The unique formulation helps lift the hair, hydrates the skin, and creates a thick lather to guard your skin against any irritation caused by the blade.
The cream works by softening even the most rigid hair to prepare it for cutting, so you not only reduce the chances of having nasty cuts, but you will additionally feel fabulous after every shave.
Pros
Reduces irritation

Prevents razor bumps

Moisturizes skin

Premium ingredients speed up the healing of cuts when shaving

No greasy residue
Cons
Consistency's too thick

Pricey
Takeaway
Bevel delivers a comfortable shaving experience in less time for black men struggling with their coarse beards. It also has a healthy dose of natural moisturizers that are extra soothing for the skin. So, for that bump-free, smooth skin, Bevel is sure worth the purchase.
---
4. The Art of Shaving – Best For Sensitive Skin
If you need the best shaving cream for black skin offering stellar performance and safety for all skin types, you can count on The Art of Shaving to deliver. It's economical to use since it lathers pretty well, so a small amount can go a long way.
Additionally, what makes it among the best shaving products for black men is that the cream is free from any harsh contents that could harm your skin.
The good amount of lather gives the shaving cream a cushiony feel that will soften your stubble and effortlessly glide on your skin.
Its sandalwood fragrance is long-lasting but not overpowering; it can even make you nostalgic, like being in an actual barbershop. The cream even features primary ingredients that work pretty well in protecting and hydrating your skin at the same time. 
Pros
High-quality ingredients

Ideal for sensitive skin

Moisturizes and protects your skin

Quickly creates a rich lather

Prevents razor burn

Practical to use; could last you for months
Cons
Takeaway
It might be one of the more costly ones we have reviewed, but this shaving cream is a good buy for the value it provides. The rich lather allows you to use this shaving cream for a long time if you use it appropriately and depending on how often you shave too.
---
5. Proraso Shaving Cream – Best Seller
When hunting for the ideal shaving cream that lathers quickly, smells pleasant without being overbearing, and protects skin from irritation, Proraso ticks all boxes impressively. It features a relaxing eucalyptus fragrance and a rich lather that helps you say goodbye to your ingrown hair.
You can use the cream in creating a thick lather even without using a brush.
However, Proraso recommends that you still use one to enhance the overall shaving experience. They also offer a broad selection of creams suitable for various beard types.
All the Proraso varieties feature unique formulations and natural anti-inflammatory ingredients that are healthy and easy on the skin. It does a fine job providing appropriate lubrication for smooth results with every shave that no wonder makes it an ultimate crowd favorite.
Pros
Easy-to-carry tube for traveling

Produces rich lather

Long-lasting

Softens the hair for easy shaving

Hydrates the skin

Affordable
Cons
Not suitable for those who dislike the cooling sensation after shaving
Takeaway
Once you give Proraso a try, you will not have difficulty figuring out how quickly it became one of the well-loved, best-selling shaving creams for black men. It assures you an irritation-free shaving experience, ease of application, and delivering exceptional results.
---
6. Edge Soothing Aloe Shave Gel – Best Travel-Friendly
Edge Shaving Gel makes it possible for every black man to achieve a fresh, cleanly-shaved face without the dread of a razor bump. It helps preserve the skin's natural moisture while you shave so that the razor will slickly glide through the skin and prevent nasty cuts.
Thanks to its calming aloe formulation and world-class performance, which is how Edge got its reputation as the best shaving gel for black skin.
It has the appropriate consistency not to clog your razors but still get your skin adequately hydrated.
Although some don't like the idea of a shaving gel in a can, several others enjoy how the packaging is ideal for traveling. Many of its users particularly want how Edge is not runny; it stays where you put it until you shave it off.
Pros
Provides a cooling sensation

Calms irritated skin

No sticky residue

Gel rinses quickly and cleanly

Easy to wash off
Cons
Not suitable for those allergic to scents

Not suitable for those who prefer non-aerosol containers
Takeaway
Unlike most shaving gels that can leave your skin dry, you won't encounter such problems with Edge Shaving Gel. It made shaving a breeze without leaving your skin red and irritated but instead, keep it clean and smooth with every shave.
---
Shaving Cream As A Staple In Men's Grooming Routine
Facial hairs can be stubborn, mostly tough and wiry, especially for black men. However, no matter how coarse your facial hair is, your skin remains soft.
Consequently, the shaving cream serves its purpose by acting as a protective
shield
, creating friction between the blade and skin.
It either creates a lubricant or a rich lather, working to cushion the blow so that shaving will minimize the damage to your skin.
The use of shaving creams reduces skin irritation like itchiness or inflammation, and in some cases, it also decreases the risk of having ingrown hair.
If perchance, you ever tried shaving without using a cream, you will know how much it matters. Aside from being a hygienic commodity by preventing rashes and cuts, using creams make shaving easier and keeps your skin supple.
What To Look For In A Shaving Cream
Equipping yourself with the right accessories and understanding the proper how-to techniques will mean you can get yourself a clean shave without dropping by the hairdresser.
Nevertheless, if you're new to the world of using razors, you might be wondering what to look for when purchasing a shaving cream. Here are significant factors to guide you in making the right choice:
Ingredients
What goes into your product is the first of the many essential things you must consider before purchasing. Top-quality shaving creams should include natural contents that are not only capable of producing a rich lather but can also soothe and protect the skin from irritations.
Those with delicate skin should stay away from shaving creams containing fragrance and alcohol to avoid the risk of irritation. Your cream should have natural antiseptic and moisturizing properties like Aloe Vera. Several essential oils can also naturally moisturize the skin.
Scent
Varying scents in shaving creams depend on personal preferences. Some like theirs to have distinct smells, while some others prefer their creams to be fragrance-free.
Moreover, if you likely have sensitive skin, it's best to choose a shaving cream with no scent, which can be a significant cause of post-shave irritation.
Ease Of Application
Whether you choose to use your shaving cream with a brush or prefer the brushless application, make sure that you go for the most convenient one. Similar to how it is choosing scented or fragrance-free shaving creams, it all depends on personal preference.
Price Range
It's not a problem at all if you wish to treat yourself with extravagant shaving creams. As a consumer, you need to understand that a higher cost does not guarantee product quality, as much as you shouldn't settle for poor quality to save money.
Relatively, the right choice of shaving cream depends on your needs, so with that in mind, remember that it's okay to go for creams within your allowable budget.
Different Types Of Shaving Creams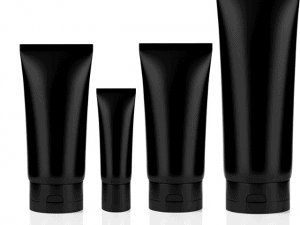 Shaving creams nowadays come in many different forms and packaging, but not one of these varieties is superior to the other. It is considerably dependent on your personal choices and demands. Here are some of the shaving creams varying forms:
Shaving Gel
It's one of the widely-known forms of shaving cream with dense texture and capable of producing a richer lather than the other forms. The gel type is also highly recommended for sensitive skin since it has improved lubrication and allows the razor to glide seamlessly.
Shaving Cream
The traditional type of shaving cream formulation is most suitable for those using the best starter straight razor, shaving daily, and seeking more protection while shaving. Shaving cream gives the user more control when producing lather but may not create one as quickly as the foam type.
Shaving Foam
This type of shaving cream comes with a lightweight, airy texture that quickly produces a good amount of lather and a lot easier to rinse. It is ideal to use for a quick shave but may not be suitable if you're looking for more lubrication.
Helpful Shaving Tips
Who says you can't enjoy a slick shave? You only need to choose the right products and be mindful of best practices to ensure that the overall experience becomes a pleasant one for you. The following are some helpful tips we collated for you:
Always start by prepping your skin. Regardless of your ethnicity, including this in your grooming routine will help you achieve a comfortable shave.

Include skin exfoliation in your grooming regimen at least biweekly. Regular exfoliation, significantly when done correctly, can lift the dead layers of the skin. Using appropriate face wash for black men will also help in prepping your skin.
Choose a safety razor if, by chance, you're still not using one right now. It is ultimately the top pick for black men, and sensitive skin since its design enables you to utilize it at an optimal angle while shaving. Use it with the best shave cream for safety razor.

Always keep the skin properly hydrated and moisturized. You may use post-shave treatments for any irritations or use a soothing facial oil to nourish your skin.
This video talks about the proper way to shave for men's faces.
Frequently Asked Questions
Is it safe for black men to shave without using shaving cream?
No. Black people are especially prone to these red nicks and inherently-grown hairs because their hair is often thicker and curlier. Therefore, softening a coarse beard is vital in achieving a comfortable, painless shave.
I'm an African-American male. Can I use any type of shaving cream?
No. The ethnicity determines the hair type, which eventually becomes your basis for considering what kind of shaving cream to use. An African-American male is genetically susceptible to curly hair.
Such a hair type is most likely to grow into the skin's outer layer; hence, causing painful ingrown hairs and other skin infections.
For this reason, the best type of shaving cream for a black man should provide adequate lubrication and a suitable amount of moisturizing properties.
What should a black man use for shaving?
Choosing the best shaving cream for an electric shaver is merely a step to achieving a smooth look without razor bumps. The consistency in prepping the skin and the hair, using the proper shaving techniques, and the best razor are also as essential as your choice of shaving cream.
Final Thoughts
Some black men dread shaving, even thinking of it as a chore. If you're one of them, we can hardly blame you for feeling that way about shaving. We understand how shaving can either give you razor bumps, dry skin, or irritation.
Consequently, we wrote this article to help you find the best shaving cream for black skin. Cremo Barber Grade Shave Cream stood out as the best overall for its exceptional performance based on critical parameters like effectivity, price, and ease of use.
Relatively, we chose Jack Black Supreme Cream Triple Cushion Shave Lather as the one providing the best value since it offers triple protection and addresses more specific needs.