Many black men don't know what to do with their hair when it grows long. They either wear dreadlocks, cornrows, or an afro. There's nothing wrong with these traditional long hairstyles, but you can make yours unique.
It doesn't matter if you have dark cocoa curly hair or you bleached your natural hair blonde a while back. There are ways to customize long hairstyles to the specific hair type or condition. On top of that, you can vary a style to fit your facial hair, lifestyle, or occupation. Here are 15 preferred long hairstyles for black men that can do just that.
Stylish Ideas for Black Men with Long Hair
African American hair has unique characteristics. It has tightly coiled or curly strands, unlike straight and wavy hair. 
Hence, long hairstyles for black men accentuate the beauty of such texturized hair and make it manageable, as coils and tight curls can be a handful. If you're facing such situations with your 3B to 4C hair, here are a few long hairstyles for black men.
1. Afro
The afro is a timeless and eye-catching hairstyle. It's iconic, showing off tight natural curls grown in a large, round hairstyle. The afro hairstyle is perfect for the natural texture and volume of a black man's hair, and the wearer comes off as bold and confident. To make your afro pop, grow your hair long, thick, and natural without chemical treatment. 
You can style it like the Jackson 5 or curly and modern like Trey Smith. Further, you can style it as a spiked afro instead of the traditional afro hairstyle.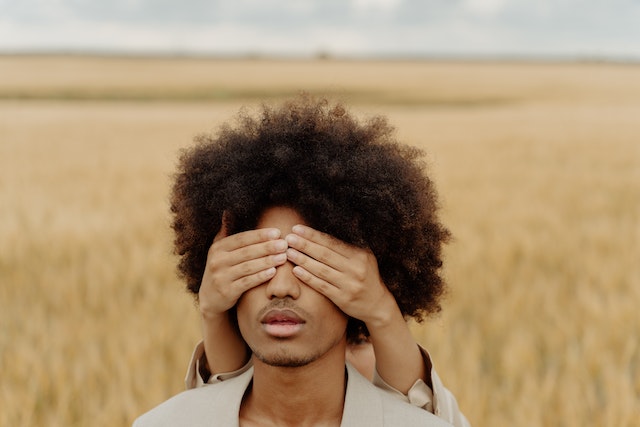 2. High Ponytail Dreadlocks
It takes a few years to grow dreadlocks. However, the wait is worth it as African American hair mattes and twists into neat dreadlocks. You can style long or short locs into a high ponytail. It's like a man bun, as you gather your hair at the back of the head.
A high ponytail is a practical way to keep your locs out of your face, especially during a workout or in a formal setting.
3. Box Braids
It's one of the well-liked long hairstyles for black men among rappers and other creatives. Box braids for men don't use hair extensions. Instead, they are small, square sections of braided natural hair. 
Box braids are a protective hairstyle that promotes hair growth as there's little manipulation. On top of that, braiding is a low-maintenance hairstyle. 
There are many ways of styling box braids for black men. For instance, you can combine braids with a high fade or taper. Some also prefer to install beads to the braid tips.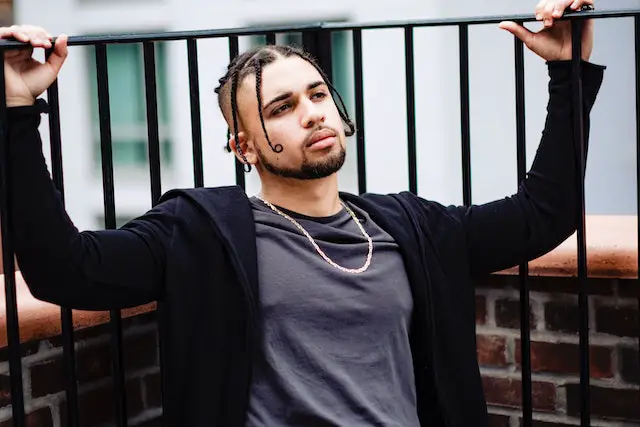 4. Cornrows
There's nothing not to love about cornrows on a black man. This protective hairstyle is low maintenance, easy to customize, and suitable for different hair lengths. Cornrow patterns are evolving daily. The classic style has straight lines braided close to the scalp. 
Another popular pattern is the zigzag, where the cornrows run to the back of the head in a zigzag pattern instead of straight lines. The small detail is unique and eye-catching.
You can also try the distinctive mohawk pattern, where you braid your hair into cornrows along the center of the head and shave or fade the sides to accentuate the center.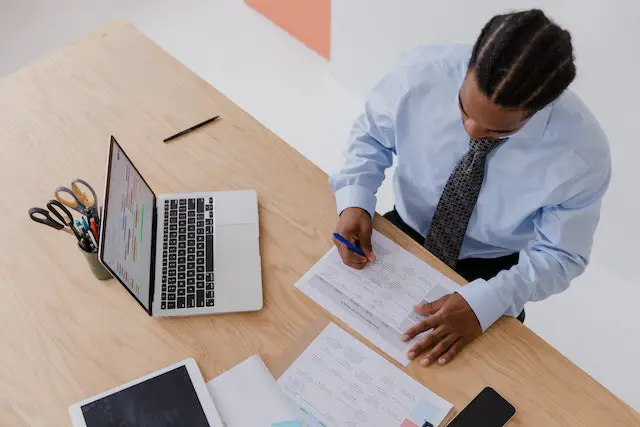 5. Twist Out
It's one of the undemanding long hairstyles for black men, as your stylist can give you one in a few hours, unlike dreadlocks that take years to form.
A twist out is a popular hairstyle that involves twisting sections of damp or moisturized hair and allowing them to dry before unraveling. As such, this technique creates defined and textured natural curls or waves, offering a versatile and natural look.
The beauty of twist outs is that you can achieve them on various hair lengths. You don't have to unravel the hair; you can keep the two-strand twists for some time to form authentic curls. This style even suits wet hair. It's an undemanding hairstyle that only takes up a little of your time in the morning.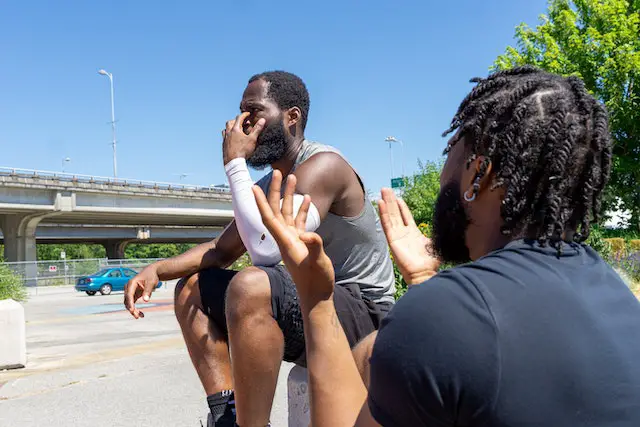 6. Low Dreads Ponytail
Earlier, we mentioned that you can pull your locks into a high ponytail. The alternative is a low ponytail, a classic style loved by celebrities like Snoop as it suits longer hair. Instead of pulling your locs high, you gather them at the nape and secure them with a hair tie or band. 
Such a low ponytail gives a polished and neat appearance for formal and casual occasions.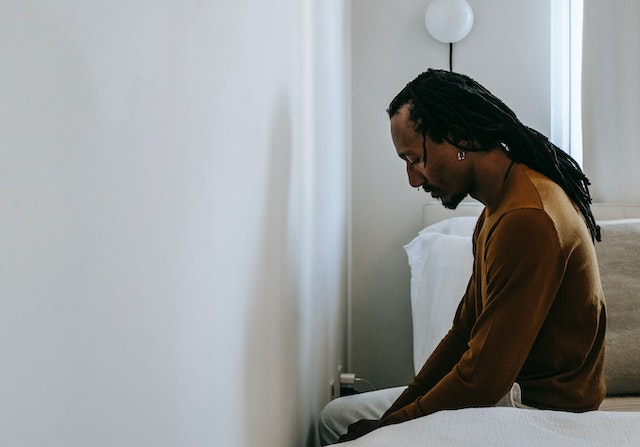 7. High-top Fade Dreadlocks
The high-top fade is a trendy and bold hairstyle that combines long hair on top with shorter sides and back. You either shave or cut the hair on the sides and back and leave the hair on top longer and styled into a high, voluminous shape. 
The high fade creates a striking contrast and a distinct silhouette, making it a popular choice for those looking for a modern and edgy look. This style works with short and long dreadlocks. Plus, you can style the locs into a man bun, spiky dreads, or any other that suits their length.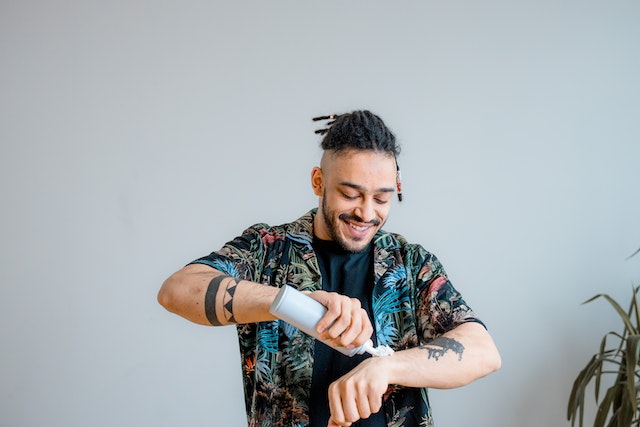 8. Curly Afro
The curly afro is a variation of the traditional afro we mentioned above. You style your hair into a curly, round shape with exceptional volume and movement. Curly afros can be achieved through various methods, such as curling creams, twist-outs, or flexi-rods, resulting in a personalized and eye-catching look.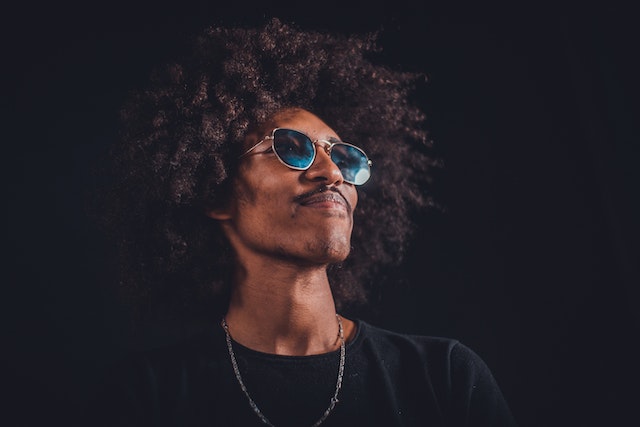 9. Locs Bun
They are a stylish and versatile option for long hair locs. This hairstyle involves gathering the locs into a man bun at the back or top of the head. Loc buns can be high or low, tight or loose. Further, you can accessorize them with beads or other decorative elements for added flair.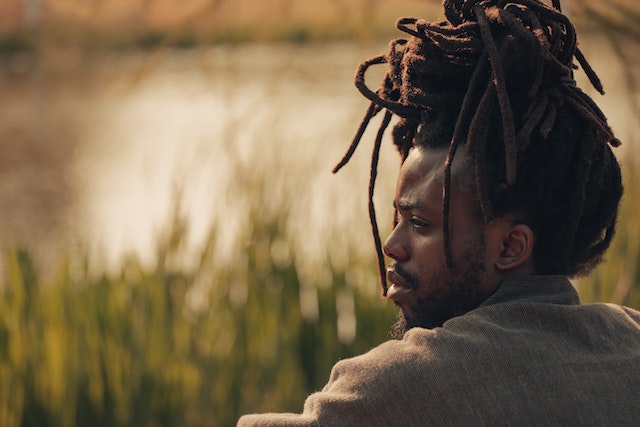 10. Braided Bun
The braided bun combines braids and a bun, resulting in a stylish and intricate hairstyle. Hair is braided in various patterns, such as cornrows or box braids, and then wrapped into a bun at the back of the head. This style offers a unique and artistic look, blending the neatness of braids with the elegance of a bun.
11. Dreads Mohawk
The traditional mohawk hairstyle is a daring and attention-grabbing hairstyle that involves shaving or cutting the hair very short on the sides, leaving a strip of longer hair in the center. 
You can style the section in the center in various ways, such as spiking it up, twisting it, or braiding it. As such, this style allows for endless creativity and personalization, making it a statement-making choice.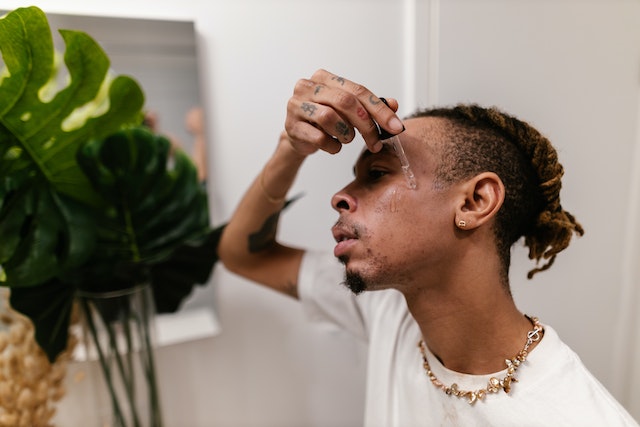 12. Frohawk
The frohawk is a variation of the style above. It embraces the natural texture and volume of afro hair and the rebelliousness of a mohawk, resulting in a unique and striking hairstyle. A frohawk has a similar styling process to a mohawk. Consequently, you cut or shave the hair on the sides and style the long hair in the center into a raised long hair afro.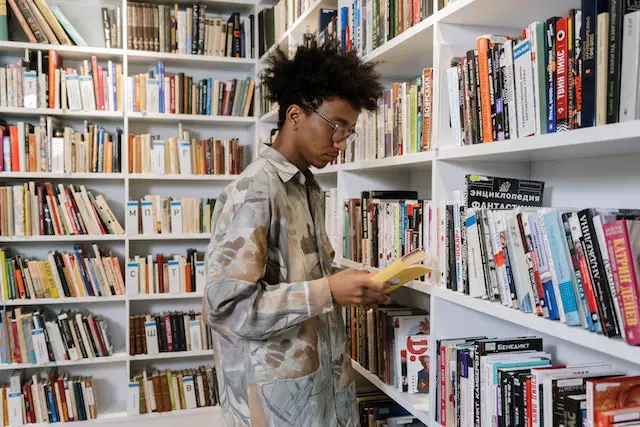 13. Finger Coils
Finger coils are a technique where small sections of hair are twisted around the fingers to create defined, coil-like curls. This style works well for longer hair resulting in textured and eye-catching coils. However, you can also pull this off with medium-length hair. To enhance curl definition, use styling products and the best moisturizer for your type of hair.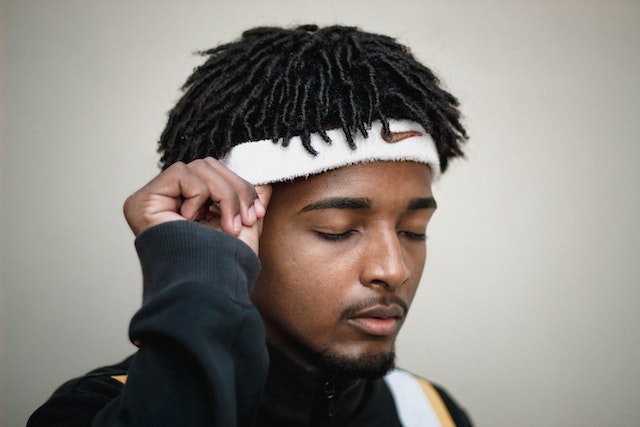 14. Long Locs
Long dreads can be waist-long hair or shorter. They form when you matt and twist your natural hair like traditional locs. With time, the locs cascade down your shoulders. Long dreads are a choice for black men who prefer wearing them loose instead of an updo.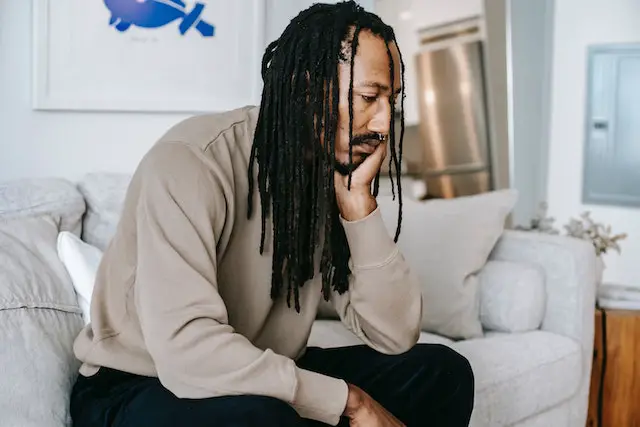 15. Tapered Locs 
They feature a gradual change in the size or thickness of the locs from the back of the head to the top. You may opt for this style when you get tired of dreads and are about to shave them. Shave at the back, enjoy a tapered locs hairstyle for a while, then shave them all.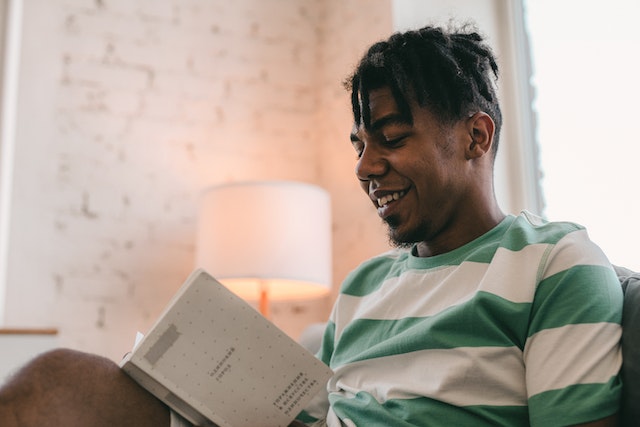 How to Choose Long Hairstyles for Black Men
A wide range of long hairstyles suits black men. From afro to braids, these hairstyles cater to the unique texture and versatility of curly and coily hair. Further, these hairstyles allow black men to express their individuality and cultural identity.
Most long hairstyles for black men serve as protective styles. They enhance hair growth, maintain length and keep curly and coily hair healthy because having your hair plaited or braided minimizes breakage caused by daily manipulation. 
On top of that, these styles prevent tangles that cause breakage as you brush your hair daily. We must remember that these protective styles, such as box braids and twists, protect your hair from damage caused by environmental factors like humidity and heat. 
But there are also stunning hairstyles for black men that are less protective of natural hair. For instance, you can brush your natural hair into a man bun every morning.
Below are some tips to help a man with long hair choose a suitable hairstyle:
Determine Your Hair Type
Understand your hair's texture, porosity, thickness, and natural tendencies. This knowledge will guide you in selecting long hairstyles that work well with your hair type. 
For instance, if your curly hair is dense, you may consider hairstyles like frohawk and spiked afro. If you have low porosity, you want a hairstyle that allows you to moisturize your tresses well, as they're more resistant than high porosity strands.
Consider Your Lifestyle
Think about your daily routine, hobbies, and profession. Choose a hairstyle that aligns with your lifestyle and won't require excessive maintenance or cause any inconvenience. For example, cornrows and box braids have lower maintenance requirements than high fade locs, as you visit your barber for a trim at the back every other week.
Face Shape Matters
Identify your face shape to find a hairstyle that complements those facial features, whether you have an oval, square, round, diamond, or heart-shaped face. Certain styles may enhance your best features while balancing out any perceived asymmetry.
Research and Get Inspiration
Browse through magazines, websites, and social media platforms to find inspiration on long hairstyles for black men. Collect images of hairstyles that appeal to you, and note any specific features or details you like.
Consult a Professional Hairstylist
Visit a reputable salon or barber and consult with an experienced stylist who can offer personalized advice based on your hair type, face shape, and preferences. They can suggest suitable styles for your long hair and guide you on maintenance and care.
Consider Versatility
Opt for long hairstyles for black men that allow you to experiment with different looks. For example, tapered locs can be pulled into a man bun, styled into a high ponytail, or finger brushed to the back into a low ponytail.
Gradual Transition to a New Hairstyle Gradually
If you need more clarification about making a drastic change, consider gradually transitioning to a shorter or different style. This gradual approach allows you to test the waters of a new hairstyle for black men. It takes a while to grow such hair long, and some decisions, such as shaving dreads for a taper fade, may have you starting over.
Be Open to Change
Don't be afraid to try something new. While it's essential to consider your preferences and comfort, being open to change can lead to discovering a hairstyle that suits you even better than expected.
Frequently Asked Questions
Does long hair look good on black guys?
Yes, they look stunning when they try hairstyles for black men, as these work for their hair type. To confirm this, check out pictures of African American celebrities with long hair, such as Snoop and A$AP Rocky.
What is the best hairstyle for a black man?
Most black men with long hair grow dreadlocks. However, some prefer temporary hairstyles like cornrows, box braids, and finger coils. The choice depends on many factors, including the ones mentioned above, such as lifestyle, style versatility, and hair type.
Are long hairstyles stylish for men?
A man with long hair looks as stylish as a man with a shaved head. Any hairstyle that complements a person's features and hair type always makes them fashionable.