I longed for my old hair - a soft-textured curly and shiny hair with a zero fade haircut.
It was my signature look.
But after several months of topical and oral ketoconazole treatment for a hair and skin infection, my hair was stripped off of its luster.
Mine was a case of meds. It can be due to your genetics, over-styling, washing your hair too often, or aging. But the good news is you can treat dry hair yourself with guidance and consistency.
I made a comprehensive review of the best hair moisturizers, especially for black men, in this light. And our best hair moisturizer is the all-natural multi-purpose Viva Naturals Extra-Virgin Coconut Oil if you are in a rush. 
Product
Details

1. Viva Naturals Extra-Virgin Coconut Oil

Cold-Pressed

Multi-Purpose
Fresh Coconut
Natural Scent
Moisturizing
Large Size Pack

Check Price On Amazon

2. Bumble And Bumble Grooming Crème

Easy Styling

Hydrating
Satiny-Low Shine
Won't Stain
Low Maintenance

Check Price On Amazon

3. Thank God It's Natural Butter Cream

Enhances Hair Growth

Supple Looking
Safe For Daily Use
Softens Thick Hair
No Petroleum Jelly

Check Price On Amazon

4. As I Am Double Butter Cream

Leaves No Residue

Moisturizing
Healthy Hair Growth
Has Castor Oil
Good But Contains Glycerin

Check Price On Amazon

5. Cantu Shea Butter (Intense Moisture)

Leave-In Conditioner

Super Affordable
No Irritants
Beneficial Ingredients
Light Presence

Check Price On Amazon

6. Arvazilla Hydrating Argan Oil Hair Mask

Deeply Conditions

Good Bang For Buck
Stretches Hair
Soft, Glowy Effect
Increased Elasticity

Check Price On Amazon

7. Carol's Daughter Leave-in Conditioner

Spray-On

Deep Replenishing
Non-Greasy
No Parabens
Perfumed Scent

Check Price On Amazon
The 7 Best Hair Moisturizers For Black Males
Here's our recommendation of natural, scented, and affordable moisturizers for black men with different hair types and lengths.
1.

Viva Naturals Extra-Virgin Coconut Oil

- Overall Best
Viva Naturals Extra-Virgin Coconut Oil is the purest coconut oil I've ever come across.
It's made solely from ripe cold-pressed coconuts. As such, it's not great for hair moisturizing but also edible - it's used as an alternative to butter in baking, for spreading, you name it.
You'll see a remarkable change when you work on the problems I've highlighted above and implement the five tips.
The best part about this moisturizer is its natural coconut scent that pilfers my nostrils all day long. 
Pros
Multi-purpose moisturizer - hair, cooking, and skin

One of the most trusted coconut oil creams

Cold-pressed from fresh coconuts 

Natural scent 

Large size
Cons
Coconut oil is not for everyone 
Takeaway
Viva Naturals Extra Virgin coconut oil is the best hair moisturizer for black men. It's simple to use, inexpensive, and most importantly, gives you soft and sweet-scenting hair.
---
2.

Bumble And Bumble Crème

- Best For Styling Hold
First off, this is not a regular hair moisturizer. Rather, it hydrates and makes styling easy.
Imagine the frustration of styling your hair a particular way, only for it to straighten out after a couple of minutes. Call the Bumble and Bumble grooming cream to rescue.
Although its first ingredient is water, which is noteworthy; it's also petroleum jelly-based. But somehow, this grooming cream isn't so greasy - only puts a satiny low-shine - and won't stain anything your hair comes in contact with, like many others.
The best part is, you only need to apply a dime size on damp hair for it to work, so you get the most out of its small tube – a fitting consolation for its notably high price tag.
Pros
Water is the first ingredient

Holds style for the day

Lasts for months or years (depending on use)
Cons
Contains petroleum jelly

Expensive 
Takeaway
If you like to keep your hair low-maintenance, Bumble and Bumble Grooming Cream helps you do that, still looking classy and dapper.
---
3.

Thank God It's Natural Cream

- Best For Thick 4C Hair
Thank God It's Natural is the holy grail if you have thick scruffy dry hair.
It's a smooth-scenting buttercream that holds moisture in the hair with shea butter. You can use it every day without stripping your hair of minerals and oils, which is perfect for severely dry hair.
Also, it enhances hair growth with its supply of vitamin E in the moisturizer.
Combined with cocoa butter, you would get a supple-looking mane with a shine after every use.
For all that it offers, you'll think it's heavy or greasy, like most products that make the same promise. But you'd be surprised by its effectiveness and the price point for a 2oz tub. 
Pros
Guaranteed lushness with vitamin E and cocoa butter 

Softens thick hair

Safe for daily use

No petroleum jelly
Cons
Takeaway
TGIN Butter Cream is every black man's daily hair moisturizer if he struggles with scrubby hair.
---
4.

As I Am Double Butter Cream

- Best for Thick Hair
As I Am Double Butter Cream is the typical moisturizer for black men. For "beautiful coils and coils ... naturally."
With a lineup of shea and cocoa butter, jojoba oil, and castor oil on its list, it's easy to presume you've found a treasure. And gold is what lies within.
It immediately moisturizes the hair, giving it a soft and silky feel in the process. And it doesn't leave residue or grease.
You can use this moisturizer on any type of hair at all, whether braided, locked, or colored, or chemically treated. It won't wash out dye as well.
However, you should know it contains glycerin, which can do more harm than good in a dry climate/weather. Since glycerin draws moisture from the environment, it would pull what it can from your already dry hair. We don't want that now, do we? 
Pros
Moisturizes any hair type 

Castor oil enhances healthy hair growth 

Penetrates thick hair cuticles 
Cons
 Not so great in low humidity weather 
Takeaway
As I Am buttercream is the moisturizer that'd take you as you are - dry, frizzy, shaggy, fine, or wiry.
---
5.

Cantu Shea Butter

– Best Budget Leave-in Conditioner
Cantu Intense Moisture is the most affordable black men's moisturizer in this review.
The conditioner is specially formulated to disentangle curly and coarse hair. So, if you have locks, they might not be the right fit.
With shea butter, you can guarantee it's hydrating your hair alright. Besides, hemp seed oil enhances the retention of all that moisture. It helps if your hair turns brittle after only a few hours of moisturizing.
Cantu Intense Moisture also contains caffeine, which supports hair growth and prevents hair loss. It accomplishes this feat by improving blood flow to the scalp.
All in all, you'd be pleased with this product, except you find its scent repugnant. It contains no sulfates, parabens, or petroleum. And it won't weigh you down with heavy or greasy hair.
Pros
Super affordable 

No petroleum jelly, parabens, or sulfates

No residue

Multiple beneficial ingredients like shea butter, argan oil, and hemp seed

Light presence on the hair
Cons
 Smells nothing like coconut 
Takeaway
Cantu Shea Butter Intense Moisture is a leave-in conditioner of remarkable value. It works like a leave-in cream would but is priced better than any ever could.
---
6.

Arvazilla Hydrating Argan Oil

 - Best Mask for Black Men
Who moisturizes their hair without deep conditioning?
Even if you haven't got extremely damaged hair, the right hair mask can put it in an even better shape.
So, I did the honors of recommending Arvazilla's Argan Oil Hair Mask - a premium 5-minute hydration and restoration treatment.
Argan oil is its powerhouse moisturizing agent. It contains essential fatty acids and Vitamin E, which increases the moisture and elasticity of your hair.
It would have no problems making it silky-smooth, curly, frizz-free, and shiny hair. The only gripe with the Arvazilla hair mask is that it's not a good fit for guys with finely textured hair. 
Pros
Good bang for your buck

Stretches the hair 

Grooms a soft, glowy hair 

Worth the price
Cons
Not the best for fine hair
Takeaway
If you're aware of the benefits of deep conditioning your hair, you'll want a conditioner that produces results like the Arvazilla Argan Oil Hair Mask.
---
7.

Carol's Daughter Almond Milk

- Best Leave-in Conditioner
If you want to use a leave-in conditioner, why not make it one capable of deeply replenishing your scalp no matter its condition?
Carol's Daughter Almond Milk is the one. It's a spray-on conditioner that's lightweight on the hair, so you can use it daily.
It's free of pollutants found in cheap hair products such as petrolatum, sulfates, parabens, or artificial coloring.
The conditioner is a fortifying blend of natural ingredients like shea butter, grape seed, jojoba oil, and soybean oils. They moisturize, detangle, and keep your hair freeze-free.
One thing puts Carol's Daughter conditioner ahead of the pack: It's value for the money. Compared to other brands, it's cheap yet produces strong results. But you'd need to pair it up with a moisturizer for the best results.
Pros
Good for damaged hair 

Embodies five natural moisturizers 

No parabens and sulfates

Best price for a leave-in conditioner 

Perfumed scent 

Not greasy 
Cons
Takeaway
If you want an affordable leave-in conditioner that actually repairs damaged hair, go for it. Brace yourself for the strong scent from each spray.
---
What Is A Hair Moisturizer?
A hair moisturizer, like it implies, hydrates dry hair., makes it softs, and adds a fresh sheen to it.
Although there's no standard timeframe to when results start to show, moisturizing damaged hair could take months. Sometimes, results show as soon as under a week if you moisturize properly.
Hair moisturizers are usually in the form of natural oils, leave-in conditioners, oils, butter, milk, or hair masks, etc.
5 Probable Causes Of Your Dry Hair 
Exposure To The Elements
Exposing your scalp to either the hot summer sun or cold winter breeze can make it dry and brittle.
So, if you'd be staying longer hours outdoors, you'd better be wearing a hat, scarf, or headgear to stay moisturized. 
You're Shampooing The Wrong Way
In a bid to keep your hair clean, you might be doing more harm than good with shampoo.
Using shampoo every other day can and most likely will strip your hair of essential oils. Meanwhile, some shampoos peddle harmful chemicals in their ingredients list, and you should steer clear of them.
Avoid or throw out any shampoo (all-natural inclusive) with these additives:
Propylene glycol

Sodium lauryl sulfate 

Ammonium lauryl sulfate 

Diethanolamine
Protein Overkill
If you have stiff straw-like hair, there's a chance you have excess protein in there. Moreso, it's prone to breaking or shedding.
Here's how:
Protein and moisture go hand in hand for healthy hair. But when protein tips the scale, it becomes difficult for the hair to absorb water.
So, if you've had itchy or brittle hair after using coconut oil, it likely means you're protein sensitive. Low-porous (poor water absorption) hair could also be the culprit. Learn what you could do if you have low-porous hair from this video:
In this Youtube video from New Wave Afros, you'll learn easy tips to maintain low porous hair. 
Medication And Diet 
For a while, I treated some hair and skin issues on a ketoconazole prescription. It parched my hair for months, and I suffered gruesome episodes of scruffy hair.
If you're on the same train as me, check out what's in your medicines or diet, so you'll know where to hop off. This HuffPost post can give some directions. 
Your Lineup Of Hair Products 
Up till now, we've addressed checking harmful ingredients in your shampoo, protein, and your diet. 
However, one ingredient you won't find in the best hair moisturizer for men is petroleum jelly! Yet, it's so prevalent in moisturizers.
Here's the deal: petroleum jelly blocks hair pores, depriving it of moisture and air. 
Yes, it puts a remarkable sheen on your hair, but it's purely cosmetic. It doesn't moisturize or do any significant good, or for your hair at least. 
Here's How To Moisturize Your Hair Properly:
Find A Water-Based Moisturizer
Right off the bat, the best hair moisturizer is one that's made from water. Not petroleum jelly! 
Water should be listed as its first or second ingredient, or it isn't the moisturizer for you.
Then, find a vial of natural oil, like castor oil, or shea butter, that would retain the moisture in your hair. You'll find such products in our review.
Trim Your Hair Every Other Day
Split ends occur naturally as your hair grows. So, they are more prevalent in long hairs. 
All you need is to trim your hair regularly or get rid of them as soon as they come. 
Wrap Your Hair To Sleep (During The Day As Well, If You Can) 
The durag isn't just a fashion statement for black men. It's an accessory that facilitates the healthier growth of our natural hair.
What a durag does is it helps retain moisture during sleep, keep the style intact (waves, for instance), and prevents split ends, all of which you're prone to without one.
A satin bonnet will achieve the same results if you have long hair.
You can do the same right after applying your moisturizer in the morning. Call it the perks of working from home. But you'd still see improved results covering your hair to sleep alone.
Apply To Wet Ends
Like most of the products would already instruct you, apply the conditioner or moisturizer on damp or wet hair.
The wetness makes it easy for the cream to work its way from ends to scalp. And yes, don't apply to your scalp directly unless you have a severe case of dry hair - it's not necessary.
Deep Condition Occasionally 
While you can use moisturizing conditioners daily or every other day, reserve deep conditioning with hair for weekly.
Never rinse out your hair with hot water. Instead, stick to cool or lukewarm water. Else, you'd only do more damage than good.
Tips To Pick The Best Hair Moisturizer For Black Men
Honestly, it's not rocket science. Go for what you think your hair needs, and create a regimen with two or more moisturizers.
You should know when to strike a line, though, so you're not overdoing it. 
Argan Oil
Argan oil is a perfect alternative for shea butter. It's rich in fatty acids, and useful antioxidants, like Vitamin E.
It can prevent hair dryness and reduce frizz or split ends.
A study, although taken on caucasian hair, reveals it helps reduce the damage of hair dye.
Like shea butter, it's beneficial for damaged, relaxed, colored, or heat-treated hair. 
Shea Butter 
Shea butter works well for moisturizing extremely dry or coarse curly hair due to its high fatty acid content.
It also contains vitamins A and E. They work hand-in-hand to put an end to frizz and split ends and a shine on your hair.
Unrefined shea butter is the most effective, and you can mix it up with essential oils for better results and smell. 
Coconut Oil Is Okay, But NOT For Everyone
For real, I could go on forever about how awesome coconut oil is.
It's an age-long remedy for just about anything, of course, dry scalp included.
But as popular as the Apple iPhone is, not everyone likes it. Same with coconut oil - actually, it makes the hair of some folks itchy or even drier. So they don't have a choice.
If you are using pure coconut oil, apply a small amount to your hair for about ten minutes, then wash it off during shower. 
Glycerin
Glycerin isn't exactly the devil's meal, but it can be in the wrong environment.
Like other humectants, it draws moisture from the surrounding environment into your hair.
And when you use a moisturizer that contains glycerine in a dry climate or region, it could end up absorbing moisture from the cortex of your hair - bizarre, right?!
Other Natural Oils
Alright, the previous ingredients I listed are the most popular, but nowhere near being the only effective ones.
Among other ingredients you should be pleased to see are castor oil, peppermint, avocado, olive, monoi, almond, aloe vera, to mention just a few.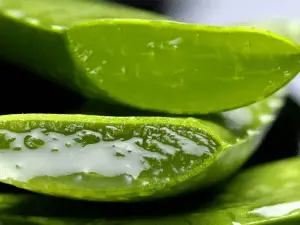 Frequently Asked Questions 
How Often Should Black Males Moisturize Their Hair?
Skin and grooming experts say it's fine to moisturize once in 2-3 days.  However, it's okay to use moisturizers every day if they have dry scruffy hair and reduce their dose as the results get better. 
How Do Black Men Keep Their Hair Moisturized?
They moisturize their hair by shampooing hair weekly or bi-weekly, moisturizing every other day, and deep conditioning with a hair mask once a week. 
Why Do Dudes Moisturize Their Hair?
We moisturize our hair because it's the ideal and natural thing to do. The hair would be so dry and scruffy that issues like breakage, dandruff, and hair loss would come up when men don't moisturize. These things are important in styling, most of all when you want to learn how to grow an afro or waves that'd really make you look great!
Wrapping Up
Finding the best hair moisturizer for black men is only a step in your journey - to have soft, curly, frizz-free hair that shines like the sun.
What takes you up the ladder is consistency in using the hair product you've chosen. And all the little things you have to do to moisturize daily or weekly.
Wear a durag if you have to. Or a classy face cap if you have to go in the sun. Only you can help yourself get moisturized hair.
Stay dapper!
Just a reminder: Our top pick is the Viva Naturals Extra-Virgin Coconut Oil.