A thicker and fuller beard is one thing that most men want. 
However… 
It is easier said than done! Any guy who wanted to grow their beard will know how frustrating things can be. You will probably end up blaming many things, including genetics! 
Luckily, there are some natural solutions worth exploring. Among others, one that you might want to try is castor oil for beard. What can castor oil do? Does it work? How can I use castor oil for growing beard hair? Read on and learn from the insights we'll share. 
What Is Castor Oil?
Before we talk about its role in beard growth, allow me to give you a quick primer on what castor oil is, including where it is from. 
In a nutshell, castor oil is a thick and odorless vegetable oil derived from the seeds of the castor plant. It has been used for thousands of years, especially in ancient Egypt. At first, it was used as lamp fuel before it became popular for its beauty and health benefits. It is a kind of fatty acid known for its anti-inflammatory benefits. 
Castor oil contains ricinoleic acid, which is also responsible for its essential nutrients and delivers a wide array of benefits.
In traditional medicine, one of the most common benefits of castor oils is as a laxative. More so, castor oil helps in lessening pain from arthritis, easing pregnancy labor, promoting skin hydration, and speeding up wound healing. However, in this guide, our focus is on how it is important for your beard health. 
Can Castor Oil Grow Beard? 
This is probably one question that makes many men wonder. It could be the reason why you landed in this article! 
Currently, there is limited research supporting the assertion that castor oil facilitates healthy hair growth, especially in the beard. 
Nonetheless, looking at the main components of this oil, you will see that they contain an array of beneficial minerals, which can be effective in supporting facial hair growth. 
The main component of castor oil that is believed to be helpful in beard growth is ricinoleic acid. It is a type of omega-9 unsaturated fatty acid that is asserted to have two substances that can boost beard growth. 
The first is PGD2, which can shrink hair follicles. The second is PGE2, which has anti-inflammatory benefits that can improve the density to achieve a thick beard. 
Types Of Castor Oil 
If you are choosing castor oil for hair growth, take note that they exist in two main types: 
Castor Oil: This is the regular type. It is done by cold-pressing seeds of the castor plant. They are not roasted and hence, not subjected to high temperatures. 
Jamaican Black Castor Oil: It has a dark color with a roasted scent, which is different from the light-yellow color and semi-thick consistency of its regular counterpart. Jamaican black castor oil is made from roasting, crushing, and grounding seeds. They are heated in water and pressed to extract oil. 
How To Use Castor Oil For Beard 
Whether you are using regular castor oil or Jamaican castor oil to improve facial hair growth and health, here's a quick step-by-step guide on what to do. 
1. Start by thoroughly cleaning your beard before you apply castor oil. Use lukewarm water and a cleanser to get rid of dirt on your facial hair. This will open the pores, which will also make it easier for the castor oil to penetrate. 
2. Put a few drops of castor oil on your palm. Rub your palm to spread the oil. 
3. If the castor oil that you are using is too thick, you might want to combine it with other carrier oils or essential oils. Argan oil is a good choice. 
4. Apply the oil to your beard in circular motions. Start from the roots and finish on the tips. 
5. Comb your beard to evenly distribute the oil. 
6. Leave the oil on your beard for a few hours or overnight. Rinse with face wash or soap and pat dry. 
Choosing The Best Castor Oil For Beard 
The options for castor oil abound, but this does not mean that they are all the same and effective for facial hair growth. 
As you narrow down the possibilities, one of the most important is to choose organic and cold-pressed castor oil. 
This way, you can be sure of its purity as it retains the beneficial compounds that are responsible for stimulating the growth of beard hair. 
Look at the list of ingredients, especially if you have sensitive skin. Some are not pure oils. They can be mixed with ingredients like grapeseed extract. It is also crucial to choose one that does not contain hexane. 
Clueless about what to pick? Below are some of the best products that should be on your list: 
1. Kate Blanc Cosmetics Castor Oil 
While it is formulated for eyelashes and eyebrows, the Kate Blanc Cosmetics Castor Oil is our favorite. It is USDA-certified organic, so you can be confident of its purity. This natural treatment will not only stimulate growth but is also effective in nourishing dry and brittle beards, giving them more character. 
2. Sunny Isle Jamaican Black Castor Oil 
The Sunny Isle Jamaican Black Castor Oil is perfect for those who want to have a thicker and fuller beard. This Jamaican castor oil is nutrient-rich and can condition your beard, aside from just assisting in its growth. It is made using a highly potent and organic ingredient. It is infused with argan, jojoba, and extra virgin coconut oil, making it more effective. 
3. OKAY Castor Oil For Men 
Grooming and moisturizing your beard is easy with OKAY Castor Oil for Men. It does not contain silicones and parabens, minimizing the chances of irritation. The castor seeds used have been through a traditional extraction process to provide the thickest and richest quality. Using it can increase blood circulation and in turn, stimulate the growth of facial hair.  
---
Castor Oil Is Not Enough 
While it is inconclusive, castor oil can support a healthy beard by stimulating the hair follicles, which will help in beard growth. For the best outcomes, however, it is best if you also use other oils in your grooming routine, including those we'll briefly talk about below: 
1. Almond Oil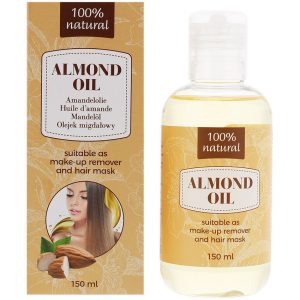 Packed with vitamins, proteins, and healthy fats, almond oil is one of the best choices for your beard hair follicles. Among others, one of the most common reasons why a beard does not grow is because of magnesium deficiency. Luckily, almond oil is loaded with such a mineral. 
Aside from the length, it can also improve the thickness and strength of your beard. 
More so, almond oil is effective in moisturizing the skin beneath the beard. 
2. Argan Oil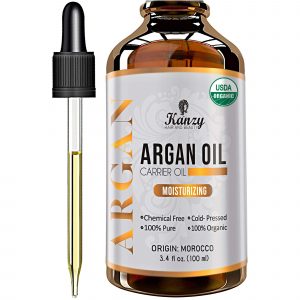 With its refined and nutty flavor, argan oil has been used since ancient times for culinary applications. Today, argan oil is a popular ingredient in cosmetics. It is one of the best natural oils that promote hair growth. Aside from stimulating beard hair follicles, argan can also prevent skin irritation and itch. 
3. Jojoba Oil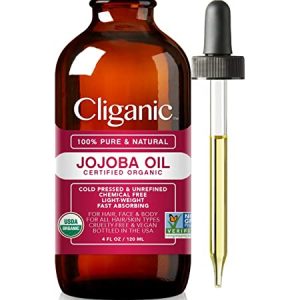 If you are often suffering from dry hair, beard, or skin, jojoba oil will help. Derived from a shrub seed from Arizona, California, and Mexico, jojoba oil has moisturizing benefits. It also reduces breakage, which will minimize the possibility that you will suffer from beard thinning. To add, it can reduce excess sebum, which will trigger better beard growth. 
4. Tea Tree Oil
When it comes to essential oils that can facilitate beard growth, tea tree oil for beards is another great option. This oil is derived from a small evergreen tree native to Australia. 
It is used in traditional medicine for the treatment of fungal infections and acne. It can improve blood circulation, unclog blocked pores, and treat beard dandruff, making it another effective option for beard care. When used with castor oil, it can also be effective for a patchy beard. 
5. Olive Oil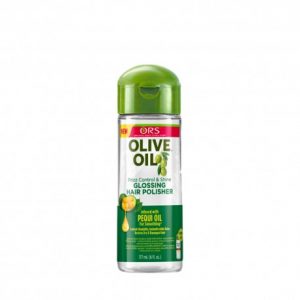 Most of you will know olive oil because of its culinary applications. Many are unaware that it is also a great pick for those looking for beard growth oil. This carrier oil is an affordable choice for bearded gents who want to moisturize and tame their facial hair. 
Olive oil also has Vitamin E, which can help in moisturizing not just the beard but even the skin. 
6. Coconut Oil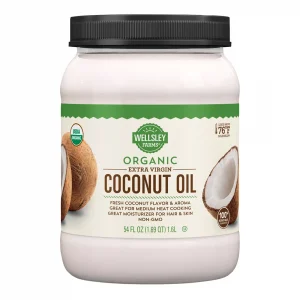 For a longer and thicker beard, this is another option that should be on your radar. It has essential fatty acids and polyphenols that nourish the skin, making it among the top carrier oils effective for beard growth. It can also add shine and moisture to your hair. Plus, it does not clog the pores, and it can also repair the damage. 
---
Watch This!
---
Frequently Asked Questions 
Can I use castor oil instead of beard oil? 
Yes, you can use castor oil as a replacement for black men's beard oil. However, the quality of the oil to use is a crucial consideration. The best option is one that is organic and cold-pressed. This way, it will retain the beneficial nutrients that will help in achieving better beard growth. 
How long does it take for castor oil to grow a beard? 
If you are using castor oil for beard hair growth, then the results can start being visible within 21 to 30 days. However, it will depend on many factors, such as your genetics. Also, the type of castor oil you use will have a huge impact and how you apply it to your beard. 
---
Conclusion
Castor oil has long been touted as one of the best natural remedies for beard growth. Research is limited, and hence, we are yet to see strong empirical evidence that can support such claims. However, this oil has properties that can improve blood circulation and nourish facial hair, making it great to make facial hair healthy. 
Is there anything else that you would like to add about using castor oil for beard growth? Make sure to leave a comment below!